Team Meeting: Rod Maclean, Facilities Assistant
July 15th, 2019 / People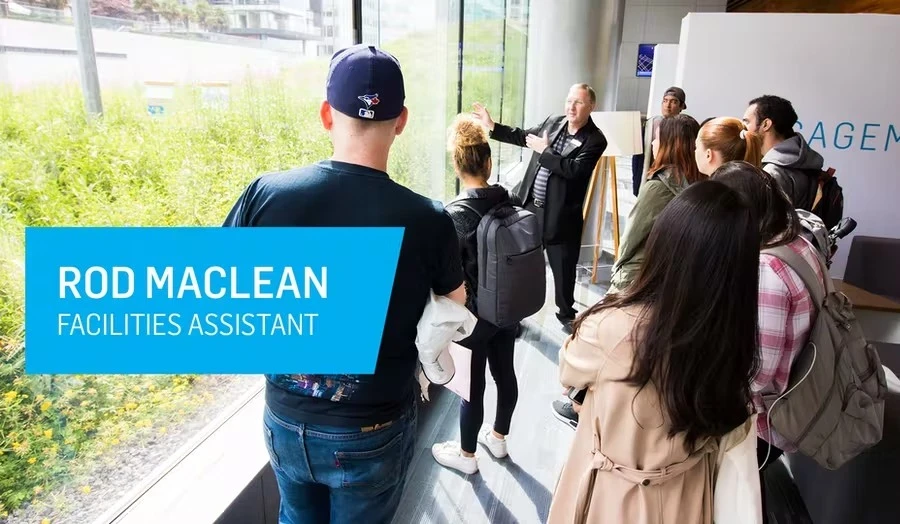 At the Vancouver Convention Centre and B.C. Pavilion Corporation, we're lucky to employ so many hard-working, dedicated British Columbians with backgrounds as diverse as their roles within the facility. Whether it's a Guest Experience Ambassador at our doors welcoming delegates from around the world, our sales team working to attract new partners, or an engineer ensuring every facet of our buildings are operating as they're supposed to, everyone contributes to the success of our venue while playing a very different part in the process.
With our new Team Meeting series, we want to highlight the people who help us shine and share their unique experience in bringing events to life at the Vancouver Convention Centre. To kick it off, there was no one more fitting to talk to than our Facilities Assistant Rod MacLean.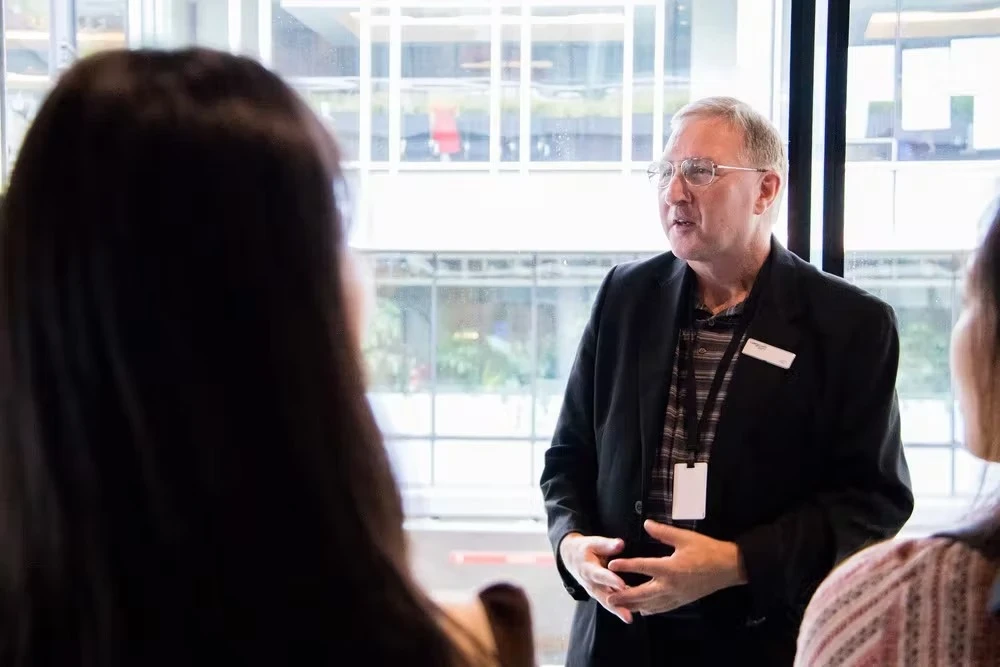 Rod has been with the Convention Centre for over 30 years. Not only does he oversee our facility's access control program and temporary wayfinding, he also has an integral role in sharing our story as the host of our comprehensive tour program for hospitality students.
Considered one of the most knowledgeable members of our team when it comes to our venue, Rod regularly takes students and new employees through an extensive behind-the-scenes tour of each of our buildings that beautifully illustrates what we do, how we work and our history. Last year Rod toured 2,275 students in 116 groups, providing them with a detailed glimpse into the fast-paced and intricate nature of the meetings and events industry and a first-hand look at what their future careers might entail.
1. What do you enjoy about working at the Vancouver Convention Centre?
The amazing cast of characters that has populated our workplace, and the ever-changing look that clients bring to our venue.
2. When giving a tour of the facility, what are people most often surprised about or interested in?
Riding our freight elevators! And most guests don't know the depth of our sustainability program or that we operate a scratch kitchen (or even what one is). They're also surprised to learn that we also host weddings!
And of course, everyone is always impressed by the famous people who have attended events at our venue (oddly, especially Avicii!) and movie/TV productions that have been filmed here.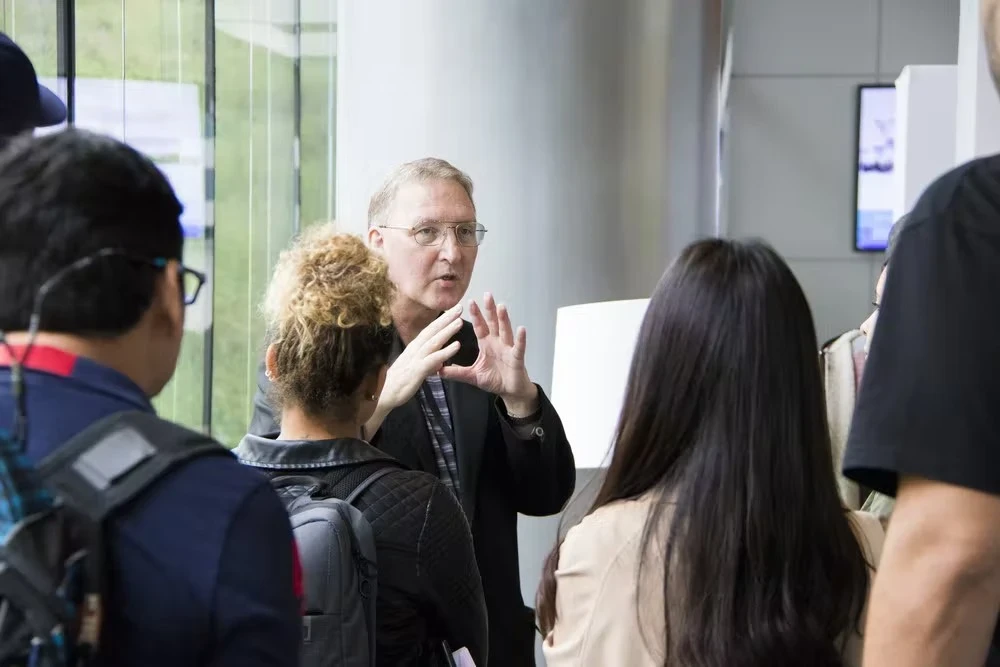 3. How long do your tours usually take?
A full tour typically takes around 60-90 minutes.
4. Do you have any favourite memories from your time at the Convention Centre, or events that you've seen that stand out?
Anything and everything to do with our role as the 2010 Winter Olympics International Broadcast Centre and Main Press Centre! On that note, it was incredible to be here for the creation and opening of our West building in 2009, and serving as the International Broadcast Centre was one of the first events in that building.
A few more stand-outs: organizing a last-minute green room for Leonard Nimoy and William Shatner and then spending 90 backstage minutes with them, hearing the Dalai Lama crack a joke, seeing a full basketball court built in our Exhibition hall, meeting Steve Wynn twice, and then being part of three Dragon Boat teams and six Sun Run teams with other staff.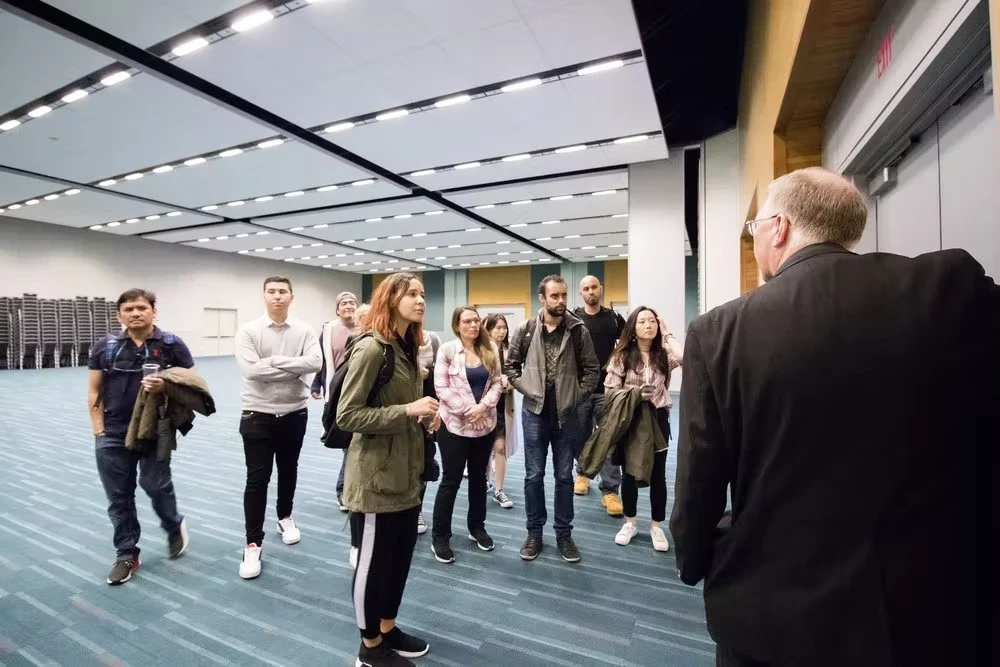 5. As you know our buildings and their history so intimately, is there a fun fact that you can share that not many people would know?
PavCo used to have a Dalmatian mascot named Blaze! Also, the Circle Craft Christmas Market, which more recently has taken place in our West building, was originally hosted by us in the Canada Place cruise ship terminal.
6. And lastly, what's your favourite movie?
Ocean's 11 (Rat Pack version).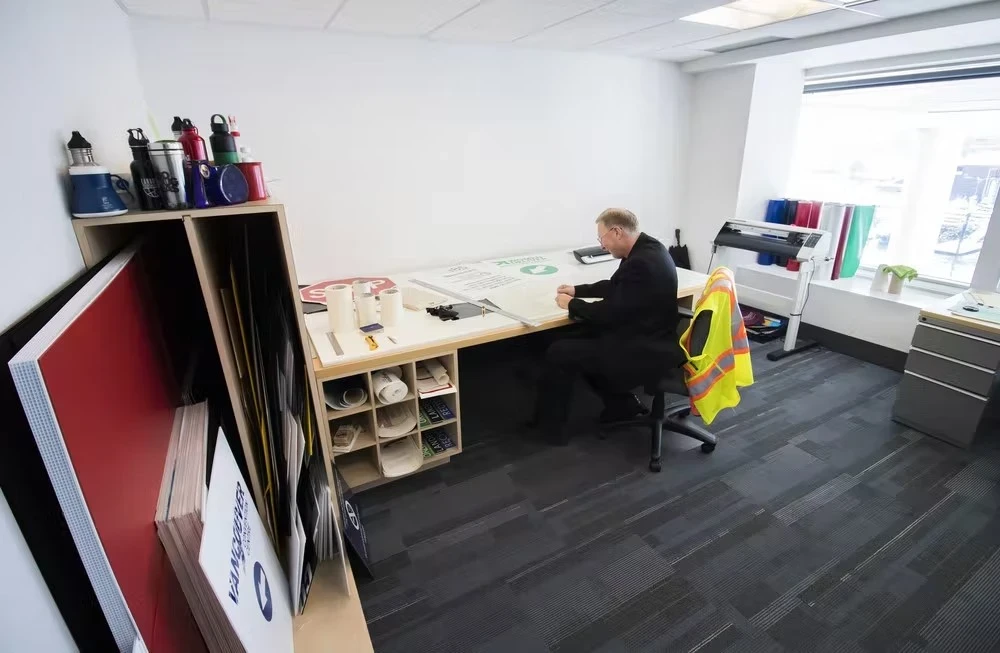 To learn more about the Vancouver Convention Centre, our programs and events, click here. And for career opportunities with the Convention Centre, click here or follow us on LinkedIn.
Tags:
#people
#rodmaclean
#ourpeople
#ourteam
#tours
#vancouverconventioncentreteam
#publictours