Team Meeting: Rubina Lalani, Event Manager
September 11th, 2019 / People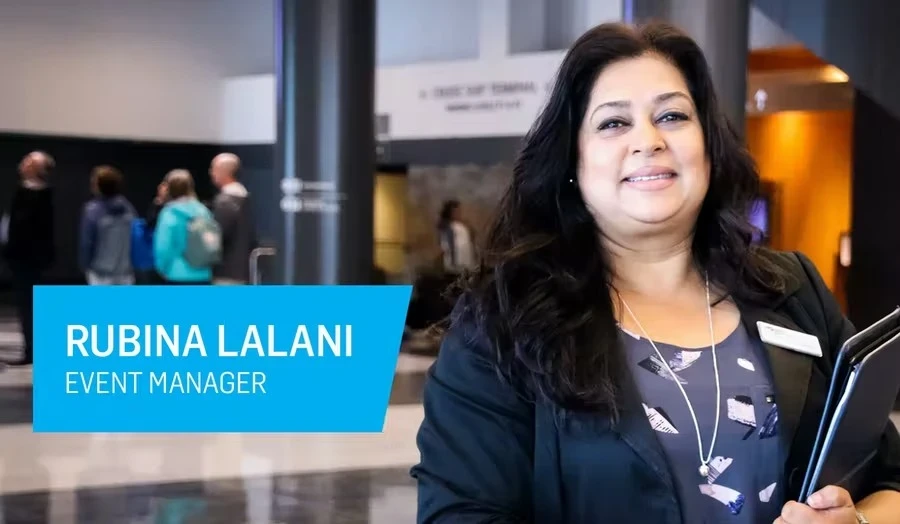 The Vancouver Convention Centre and BC Pavilion Corporation (PavCo) are proud to employ a dedicated team of diverse professionals who work to bring leading global events and meetings to our province. With our Team Meeting series, we want to highlight the people who help us shine on the local and world stage.
Imagine that you're tasked with planning your company's next big event. It's a conference for 4,000 attendees and this year it's being hosted in a new city at a venue you've never been to. You can pull together the vision – what the event should look like, what you'll need, and how it will all unfold – but making it come to life at the venue requires some help. That's where our Event Managers come in.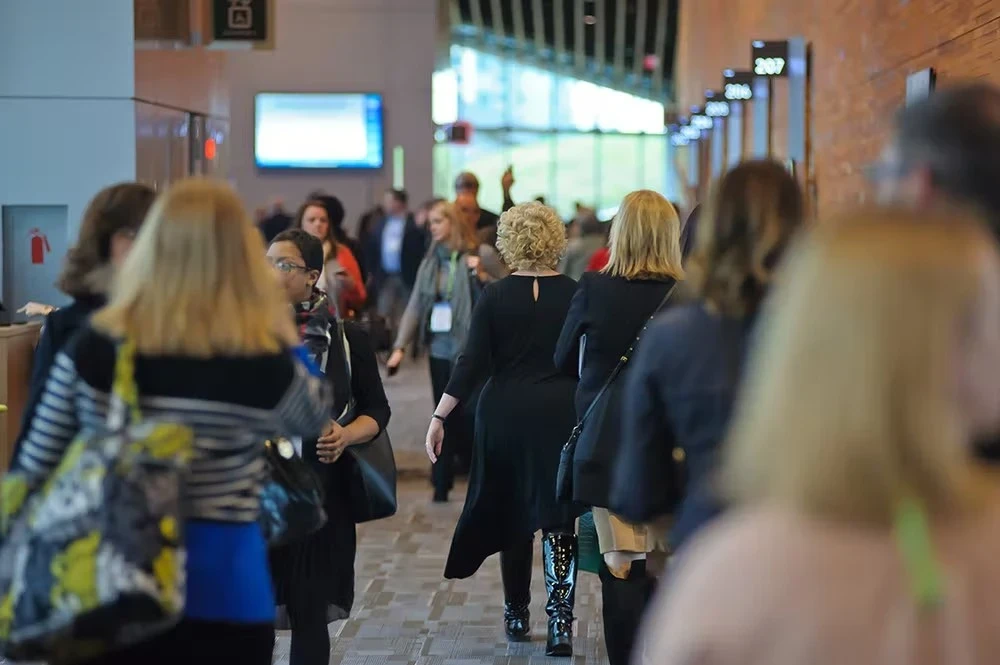 At the Vancouver Convention Centre, our Client Services team works closely with our clients to ensure that the execution of their event matches the blueprint. Having an Event Manager enter the planning process to coordinate additional staffing needs, logistics and space details ensures that clients can meet their goals for their event and for their delegates with peace of mind that they have support from someone who knows each aspect of the venue thoroughly.
For this edition of Team Meeting, we talked to one of our long-time Event Managers, Rubina Lalani, who has been with the Vancouver Convention Centre for over 20 years and has supported many notable events here, including TED, the International Congress on Industrial and Applied Mathematics, and the YPO-WPO Global Leadership Conference.
Rubina is especially equipped when it comes to understanding the event planning process and our venue, having held several roles across different departments in her time here that all contribute to the success of our events.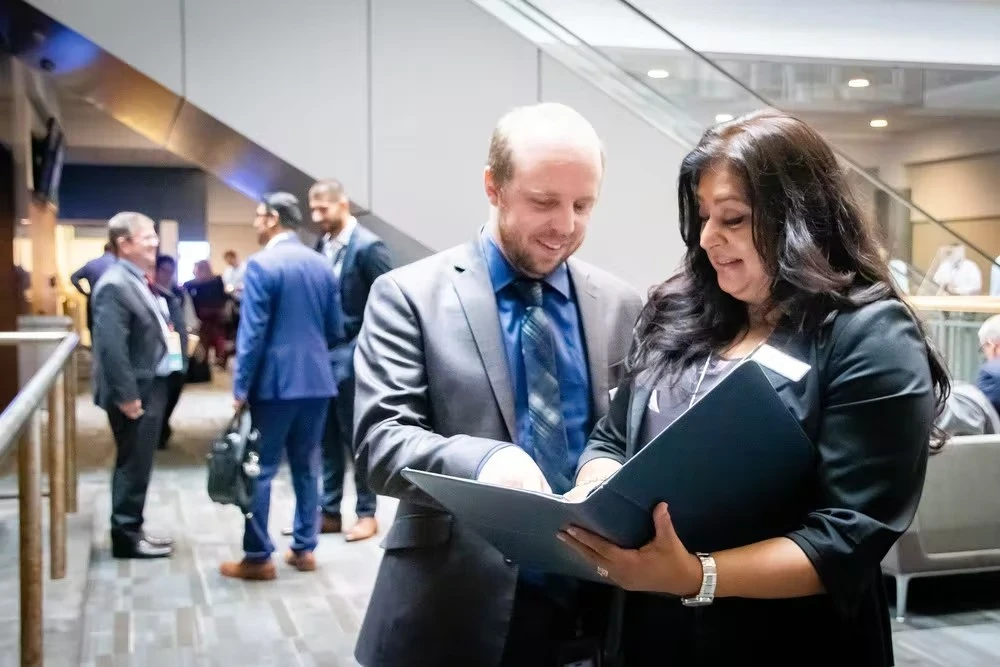 1. In a nutshell, can you describe what you do as an Event Manager?
As an Event Manager, I lead the planning and execution of client events after they've been booked and work with them all the way through to wrap-up and the post-event process. During that time, I work with the client to coordinate their event needs (additional staffing or operational services such as production elements, for example) as well as manage and interpret the details of their contract to ensure it aligns with our facility's best practices.
2. How long have you been with the Convention Centre / PavCo? And what has your career here entailed?
I have been with the BC Pavilion Corporation just shy of 25 years. During this time I have worked in various positions in several different departments, including Reception, Venue Operations (formally known as the Engineering department) and Sales.
However, I've spent the majority of my time at the Convention Centre in the Client Services department, acting in several positions there including Client Services Coordinator, Event Assistant, Event Coordinator and then working up to my current role of Event Manager.
3. Since you've been an Event Manager, is there a particular event that stands out to you that you've been involved in? Why?
The 2010 Winter Olympics definitely stands out as an event with a lasting memory. In particular, how our venue completely transformed to be home for the International Broadcast Centre and Main Press Centre for over 10,000 journalists from around the world. Just the excitement involved in setting up our West building to host such an important part of this historic event has been a highlight.
It has also been an incredible experience working with and hosting TED. Their team stands out in terms of the creativity and innovation used in adapting the facility's spaces to host such an elaborate and exciting event each year.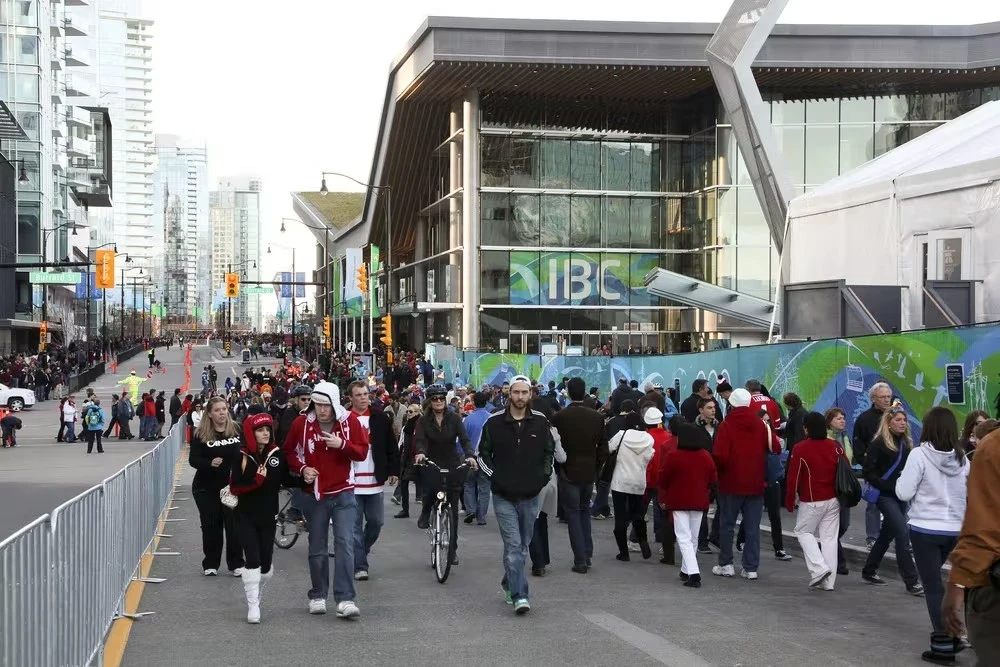 4. What's one of your favourite parts about your job?
My favorite part about what I do is having the chance to meet and work with different people and organizations from around the globe. There is such a feeling of pride and loyalty that comes with being an ambassador of a world-class facility like ours.
5. What is one piece of advice you would give to someone in your position that would make their experience much easier/better?
Partner up with your client's event organizer to really connect to the event's goal, purpose and experience. Collaborate closely and build on values such as trust and honesty so that clients feel that when they're coming here we are a stakeholder that's truly invested in the success of their event.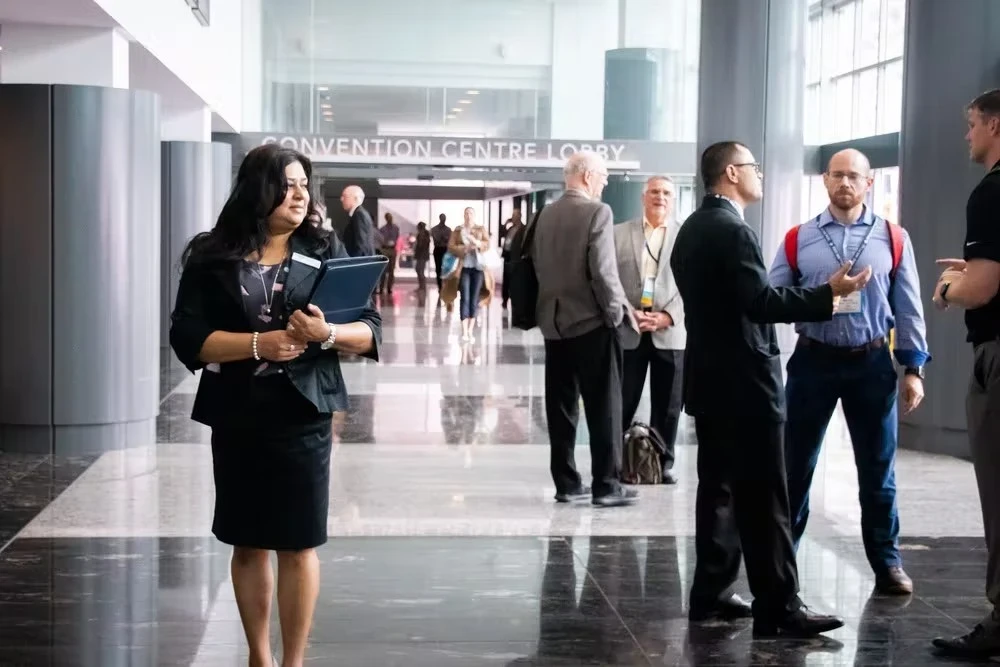 --
Learn more about the Vancouver Convention Centre's programs and events. Also be sure to explore our career opportunities and follow us on LinkedIn.
Tags:
#people
#eventsteam
#ourteam
#careers
#vancouverconventioncentre
#teammeeting
#rubinalalani
#vancouverconventioncentrecareers