In its 9th consecutive year, the Vancouver Christmas Market is a staple on any Vancouverite's to-do list over the holidays. Make your way down to the iconic Jack Poole Plaza at the Vancouver Convention Centre in the thick of December and you'll be greeted by the most festive sights in the city with people pouring in and out painted with cheerful smiles. The market came to life based on the centuries-old German tradition of Christkindlmarkts, where residents would take the opportunity to enjoy each other's company, sample local delicacies, shop for gifts, and share holiday cheer with one another. Now each year, the Vancouver Christmas Market brings this festive Old-World tradition to Vancouver with the intent to bring the community together to celebrate the joys of the holidays.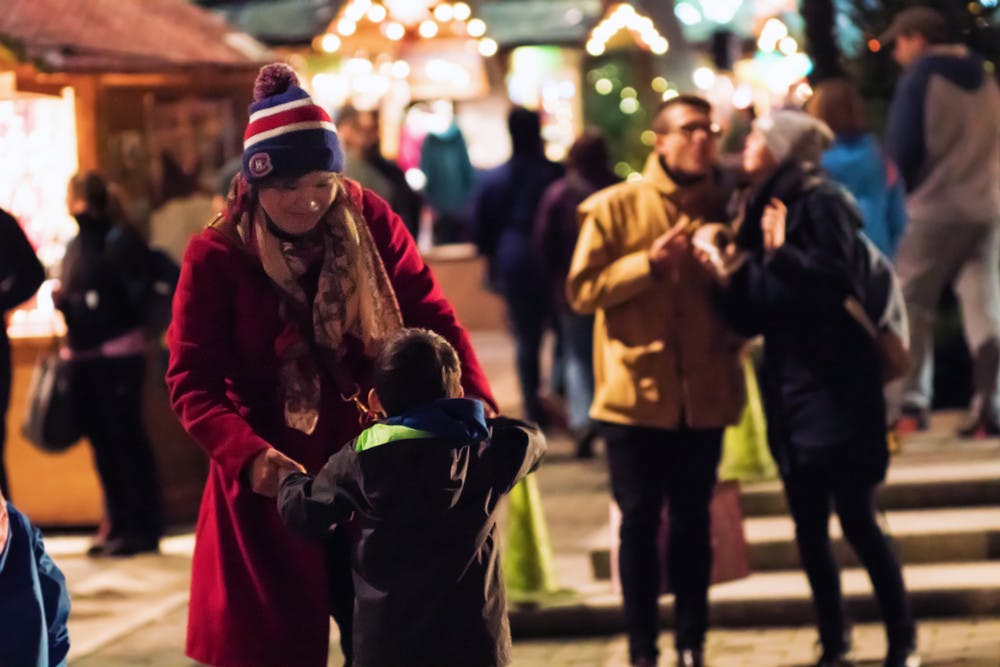 With more than 80 stalls representing local and international vendors offering authentic German sweets, treats, refreshments and handcrafted gifts coupled with a lineup of large-scale activities and live entertainment, it's impossible not to get enthralled with pure holiday joy. But it's equally heartening to know that each stall showcases all local fare. With the world becoming increasingly more global - and you can see it from all the Amazon packages being rushed around this holiday season – it's important that events like this continue to flourish in order to foster a sense of community belonging and support local businesses.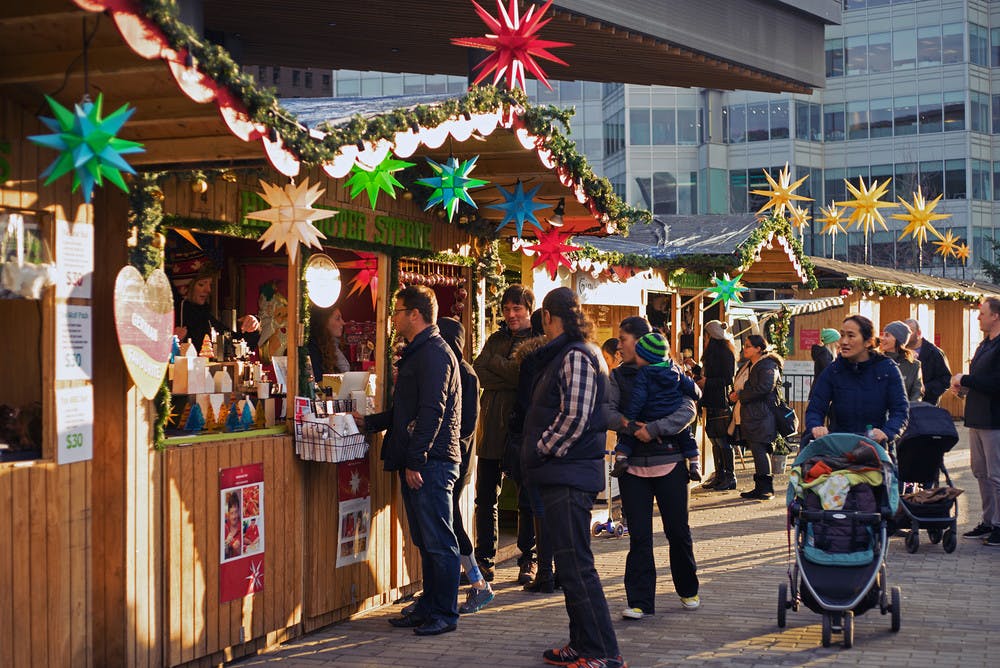 Events like the Vancouver Christmas Market shouldn't be considered just another transactional experience. Engagement with the community is really the essence behind hosting these types of events at the Vancouver Convention Centre. It's an opportunity to showcase all the good your community has to offer. This year, the Vancouver Christmas Market collaborated with the Children's Wish Foundation and was able to raise $10,000 during its Children's Wish Weeks. This money was then donated to nine-year-old Maddi who was diagnosed with Sotos Syndrome and cancer, and whose wish was to spend the holidays in Disney World with her family. Her experience was also shared by Vancouver Canucks forward Brandon Sutter who celebrated with Maddi at the Christmas Market last week. These types of partnerships are invaluable to building stronger communities and should be a cornerstone for how to achieve a stronger community bond.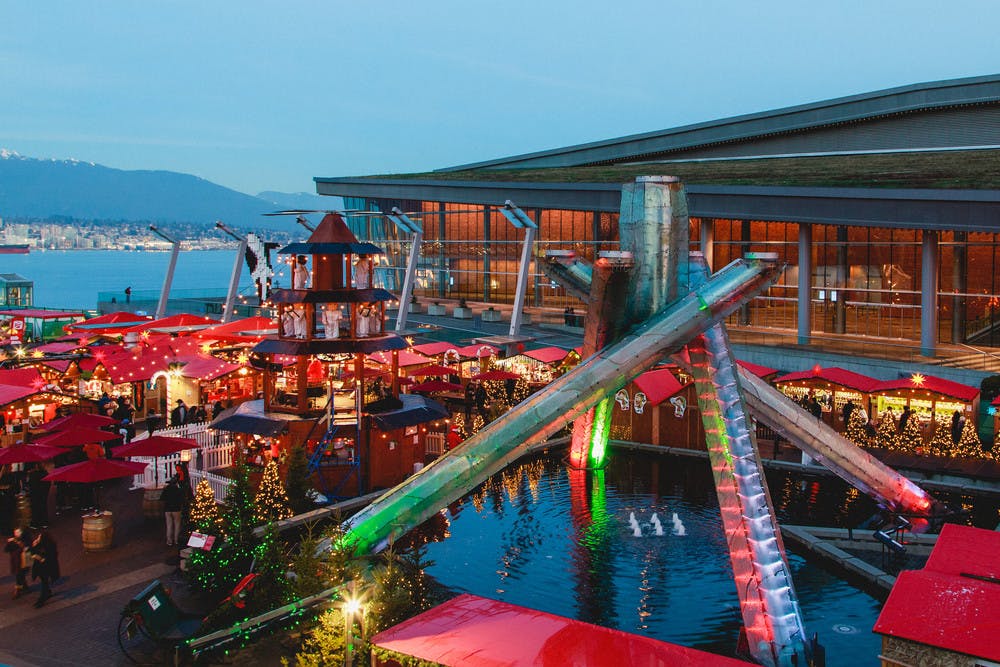 Spaces like Jack Poole Plaza play such a vital role in bringing the community together for shared experiences, yet it also expands the reach of how we view our local community. It attracts people from parts of the lower mainland that may not always have the opportunity to take part in events in the city, and with that, the community that is formed at a number of these events is larger, more inclusive and better for it. From the Vancouver Christmas Market, to the Vancouver Metropolitan Orchestra's Live Symphony Performance, to the Canada Day celebrations to community yoga. It's hard to deny that these events truly bring together a special community.
With more than 55,000 square feet of festive jubilation, the Vancouver Christmas Market celebration creates the perfect atmosphere to mix and mingle with friends, family and your community in a truly iconic location in Vancouver.