The Quest is complete! After 1,100 entries from British Columbians representing over 80 communities across the province, Convention Quest came to a close on Saturday, September 7th with our winner from Smithers, BC accepting her 'VIP Vancouver Experience' Grand Prize.
The contest, launched in celebration of our West building's 10th anniversary this year, tasked participants with combing our website to find certain stand-out facts about the legacy and impact of events held here over the past decade. Those who were able to successfully find the 10 correct answers to our 10 questions were entered into a draw for 10 exciting prizes, with the Grand Prize claimed by Kate Roumieu.
Beyond celebrating the 10-year history of the West building, we wanted Convention Quest to look forward towards the next 10. As part of the contest, we asked for your ideas and feedback about how we could be even more successful in the future. Over 900 comments were submitted that included many innovative and exciting suggestions for our organization, including:
"Keep hosting events that reflect the diversity of people in Vancouver and in Canada."
"Hosting more events for the general public so they can appreciate just how amazing your facilities and location really are."
"Continue with being sustainable in all facets of building operations to encourage a larger environmental impact in the future."
"Look at ways to integrate Indigenous cultural elements in to your work. Perhaps by adding things to your menu? Food is such an important part of building community and with the large number of people who come to the venue it would be a great nod to our country's roots."
"Open the doors to the public more often (i.e. Canada Day) to welcome the local residents for a chance to see/experience the Convention Centre!
"Ensure that any upgrades or adjustments made to the building (interior or exterior) continue with the environmental impact viewpoint to allow for future generations to know that construction can be done sustainably."
"Become a destination for eSports."
And this is just a small handful of the thoughtful and forward-thinking ideas we received! Our team has been going through each and every one, looking for ideas that can become opportunities to innovate in the future.
But back to Kate - Kate and her guest Vivian arrived in Vancouver the morning of September 7th and started their day with a comprehensive behind-the-scenes tour of the Convention Centre's West building.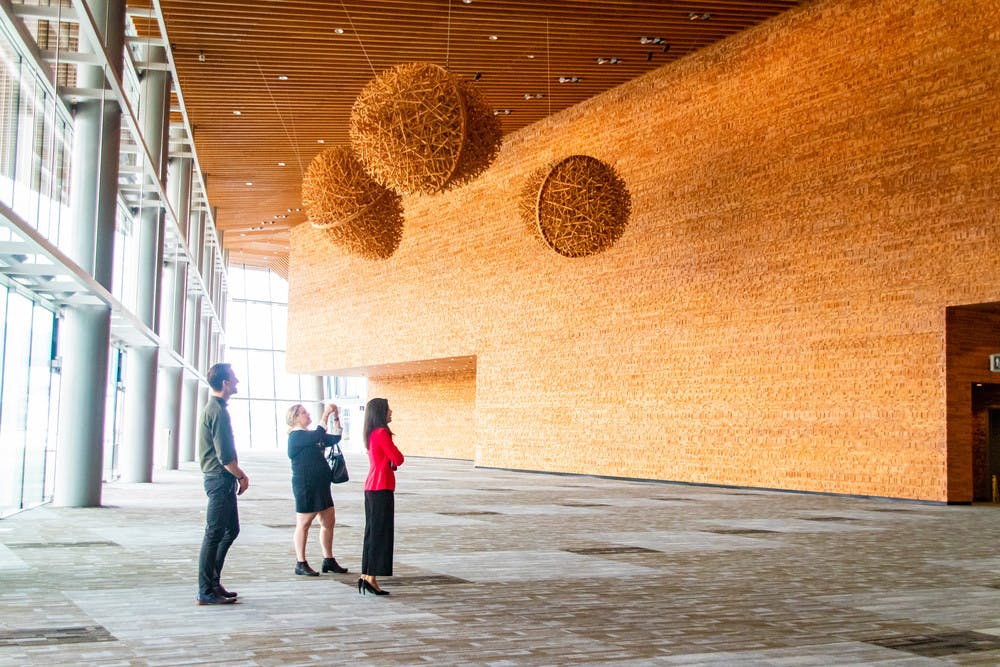 From the massive Exhibition Hall to our 12,000 ft2 'scratch kitchen' all the way to the facility's six acre living roof, they received a first-hand look at what it takes to make events come together at the Vancouver Convention Centre, and all the special attributes of our world-class venue .
Starting under the West building's iconic suspended globe, Kate and Vivian were taken through our different event spaces where many notable international conferences have taken place including TED, SIGGRAPH and World Sleep 2019. In addition to pushing their respective industries forward, these events among all the others in the past decade have been an economic driver for our province, contributing over $2.4 billion in direct spending to the local economy.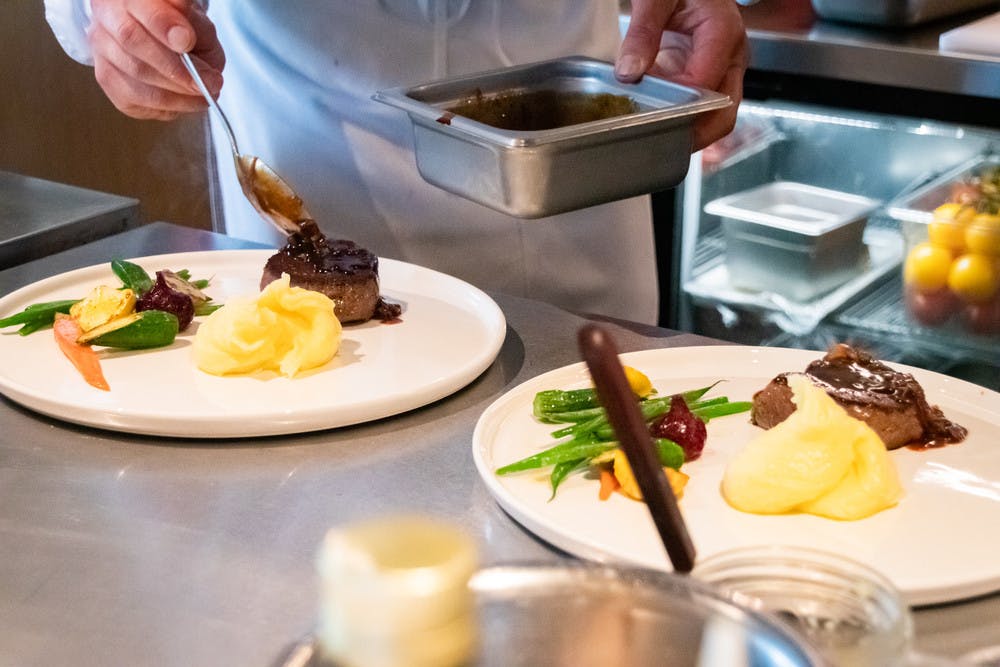 Moving to the kitchen, our guests were introduced to our culinary team who walked them through the immense process of preparing meals for our events (and often multiple events at once). Whether it's an intimate dinner after a meeting, or an opening reception for a conference with 1,500 attendees, our team makes it happen with exciting and delicious meals made with locally-sourced ingredients.
The tour closed with a visit to our iconic six-acre living roof. The largest green roof in Canada, it hosts over 400,000 indigenous plants and grasses, is home to our four beehives, and is the most visible representation of our commitment to sustainability.
Once the tour was complete, the two were treated to a special dining experience by our award-winning culinary team at LOT185 Café + Wine Bar with a view looking out on Jack Poole Plaza.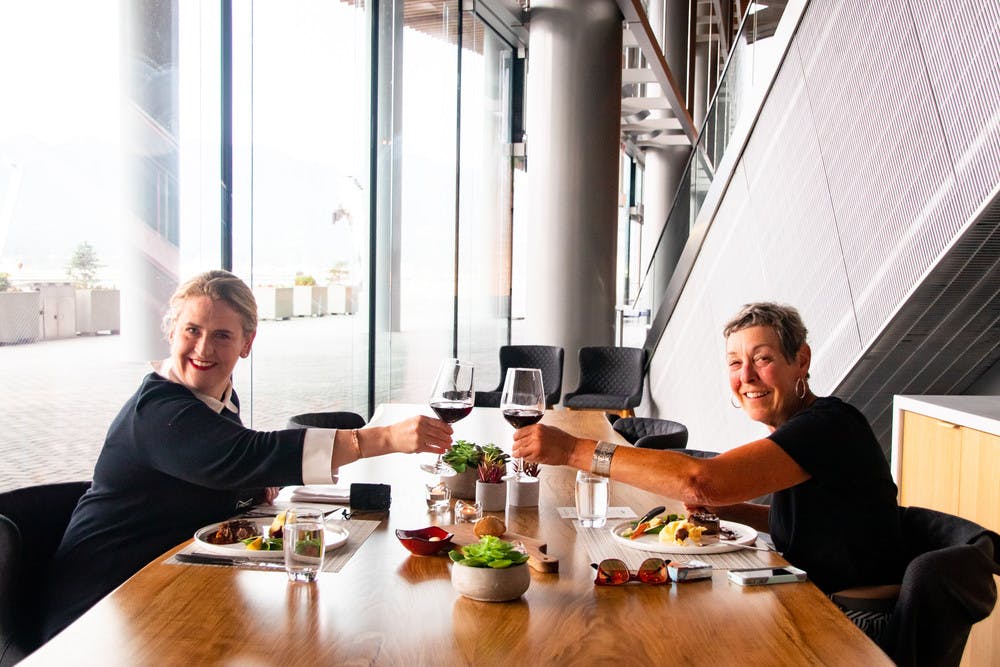 After dinner, Kate and Vivian were off to the main event: the Canada Men's National Rugby Team vs. the United States at BC Place Stadium. Despite Canada losing after a close match, it was a great night with a lively crowd who were happy just to see a great game of rugby.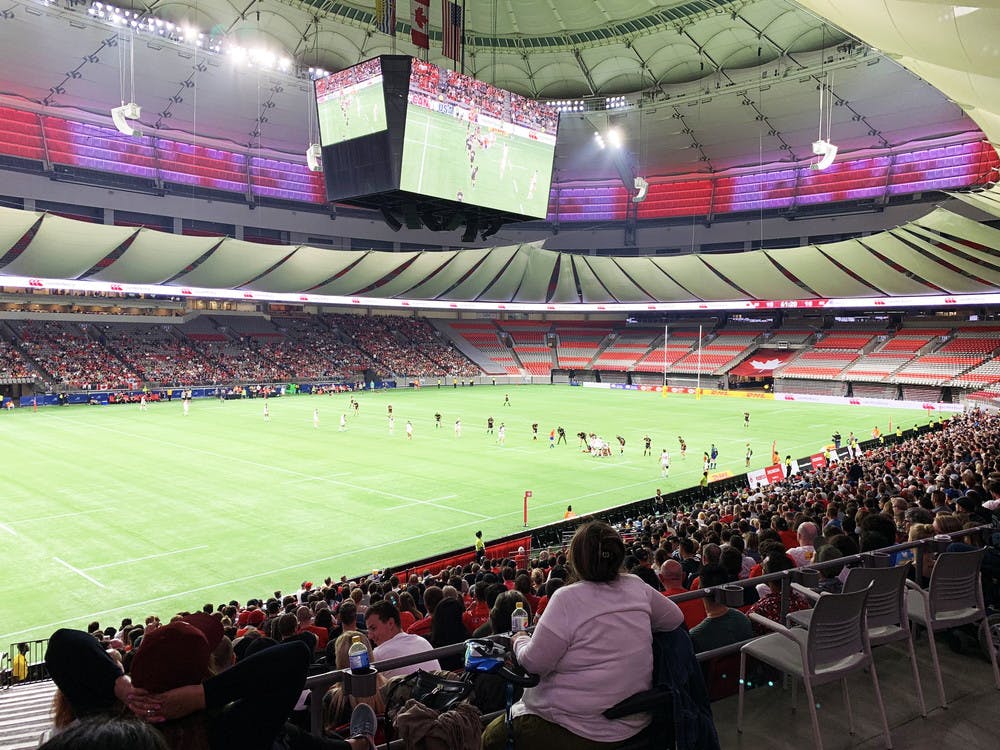 We'd like to once again thank everyone who participated in this contest, and especially those who took the time to contribute their big ideas! And while that may be the end of Convention Quest, keep an eye out for events coming to our West building (and East!) in the coming months - we'd love to see you here.