The culinary side of a meeting or conference can have such a significant impact on an attendee's overall experience. This is why keeping a finger on the pulse of the food and beverage sector continues to be priority for our culinary team at the Vancouver Convention Centre, especially as the tastes and choices of our guests constantly evolve. As we look forward to 2019, we predict the top trends that will shake up the meetings industry when it comes to food and beverage.
New Canadian food guidelines
In the 2019 release of the redefined Canadian Food Guidelines, the Canadian government brought an end to its longstanding practice of dividing foods into its original four categories and has now introduced a strong emphasis on plant-based foods, which can impact food choices for meetings. Using a new "modern approach" to food guidance, the new ideal prescribed balanced diet is now shown to consist of plenty of vegetables and fruits; a quarter portion for protein foods such as meat, nuts and beans; and a quarter for whole grain foods.
Consumers will also be emphasizing a stronger desire for dairy-free products and a growing popularity for oat milk. Additionally, Executive Pastry Chef Maurizio Persichino at the Vancouver Convention Centre explains, "guests are placing even greater importance on having no preservatives or additives in their food as well as moving away from high usage of sugar, glucose, fructose and dextrose. People want to see clean labels."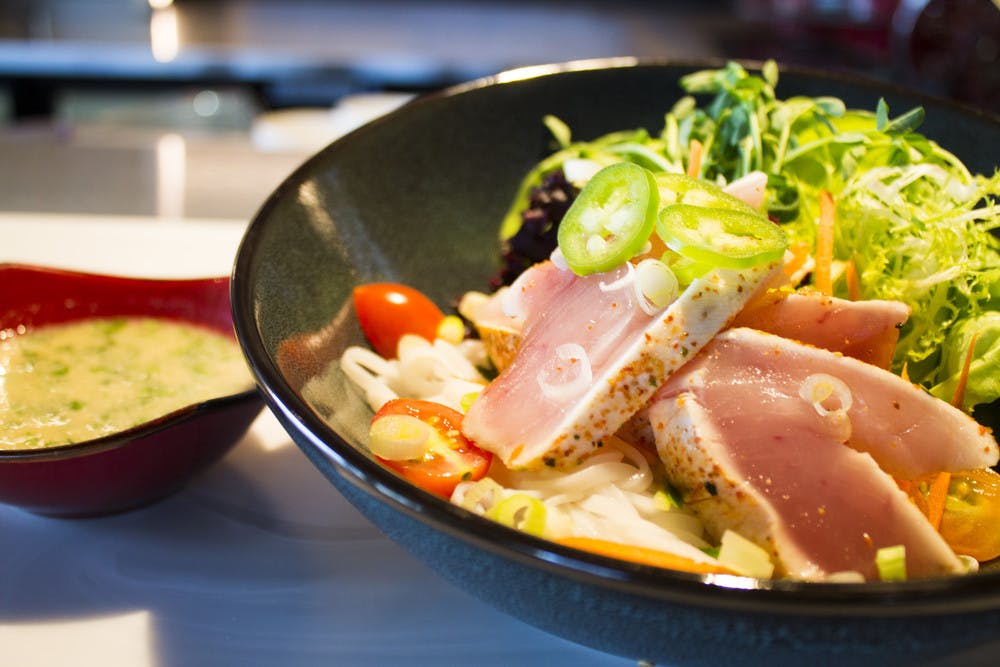 Plant-based food / All vegan menus
Based on a transformative year of changing dietary habits, we are confident that the plant-based food movement is more than just a fad and our guests are increasingly looking for all vegan menus and alternative meat options. Recognized by business leaders and executives alike, the plant-based food and beverage market has seen growing investments and sales and we are seeing this trend trickle down to our clients' menu requests. "One of the bigger trends this year is having all vegan menus…even for lunches and buffets, all vegan menus are becoming increasingly popular with our guests," says Vancouver Convention Centre's Executive Chef Mark Massicotte. "What this says to me is that people want less meat, and with that, we are seeing more requests for meat alternatives like 'beyond meat' or the 'impossible burger', and we are experimenting with quite a few different options with that."
Corporate responsibility and food safety
In 2019, support of and demand for more corporate sustainability programs will grow as consumers better understand what's required to get closer to achieving a truly circular food and drink economy. These sustainability efforts will include not only improving access to recycling but creating products with ingredients that are grown in accordance to regenerative agriculture practices.
Consumer trust in the food and beverage industry has been undergoing increased stress as retailers are under greater scrutiny to deliver higher-quality food at more competitive prices and more traceable supply chains. The Vancouver Convention Centre has adopted a food sourcing plan using all local suppliers, enhanced food safety and a "scratch kitchen" relying wholly on made-in-house recipes.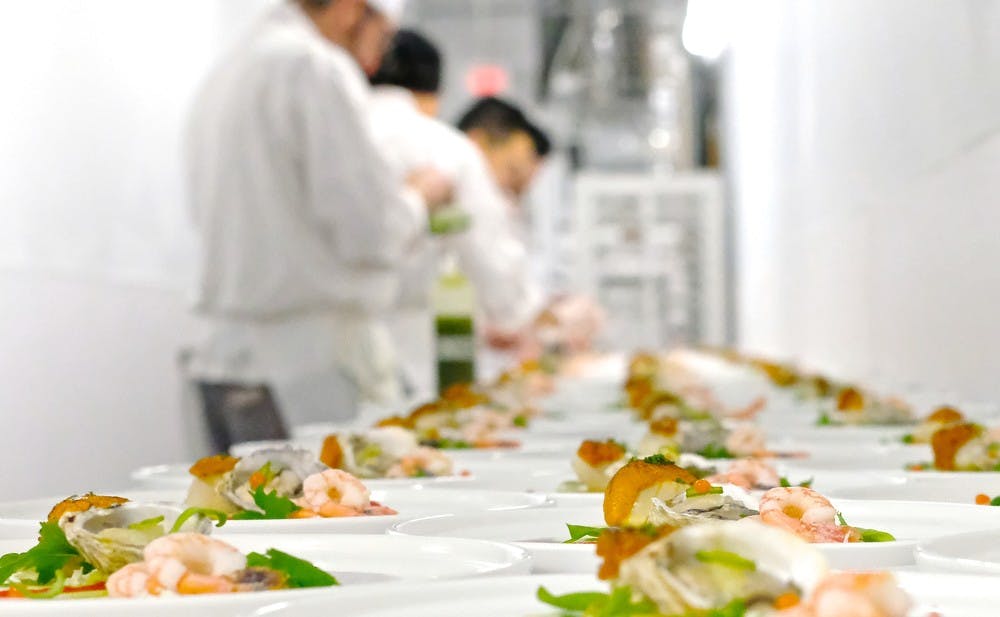 Experiential / local food options
The rise of the 'experiential diner' has had a surging effect in the food and beverage sector and will continue through 2019. According to a survey by Eventbrite, 75% of people said that they believe unique dining experiences are worth paying more for. This type of consumer is looking for a unique, culturally-relevant experience and one that evokes a true slice of local cuisine. "Planners and delegates visiting Vancouver for meetings and conferences actually want to know more about what they are eating and drinking," says Jennifer Rafuse, Director, Food & Beverage and Catering Sales, Vancouver Convention Centre. "It's about incorporating local craft breweries and local wineries where we can and also giving them a bit of education behind what they are tasting." Jennifer adds that their clients are steering away from the more traditional approach of plated dinners and moving towards a hybrid buffet dinner and reception with a tapas-style experience because people are wanting to enjoy a variety of options.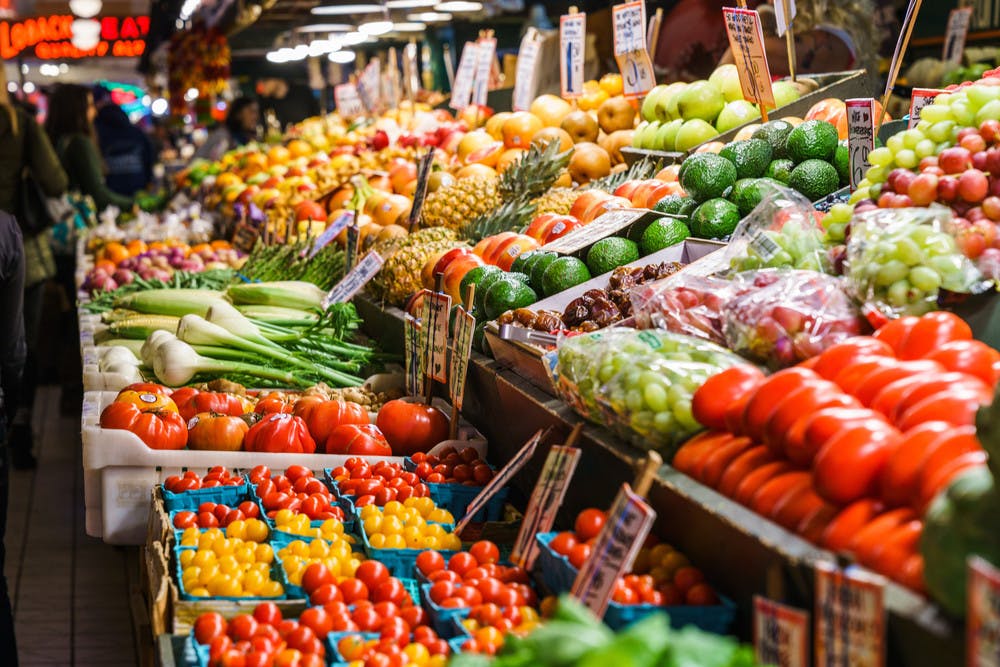 Indigenous food
Vancouver sits on the unceded lands of the Squamish, Musqueam, and Tsleil-Waututh First Nations, and indigenous culture is a proud and historic part of our community. As part of delivering a truly local and authentic culinary experience, indigenous cuisine will be much more largely featured as a popular food offering. Our guests are wanting the opportunity to learn about the diversity of First Nation's culture through culinary traditions, which can reflect an indigenous community's unique lifestyle.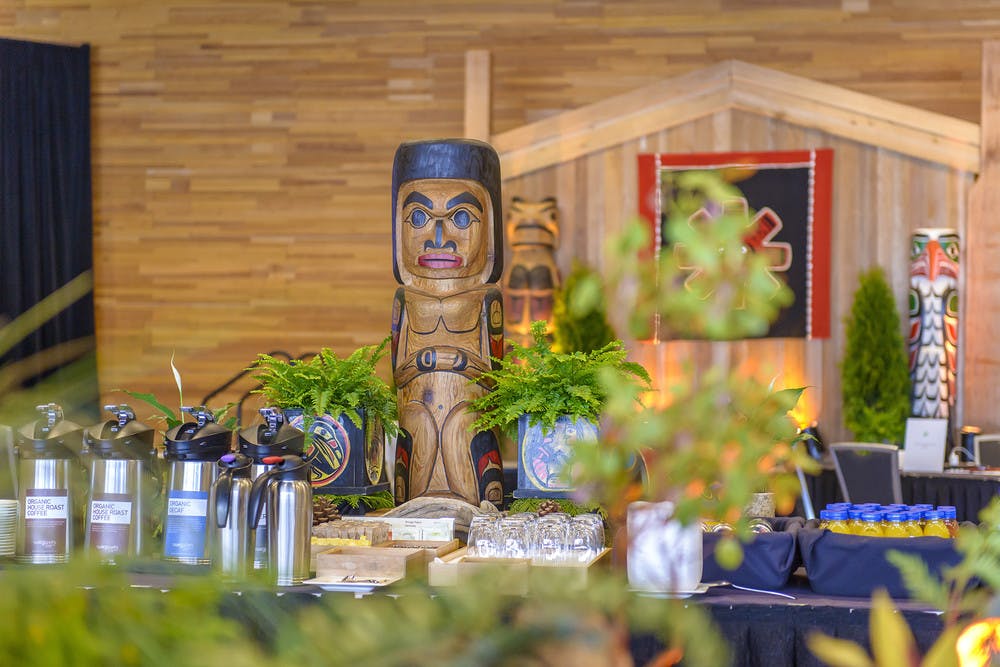 Fermented Foods
With fermenting, pickling and preserving reaching the mainstream, the positive health effects associated with these types of probiotic-rich foods are becoming more widely known. Consumers are looking for more and more ways to improve overall body health, and certain fermented foods have proven benefits for gut health and digestion. As more scientific evidence mounts in favour of gut-friendly foods, probiotics like kimchi, miso, kefir and kombucha are set to become commonplace and a key trend to watch out for this year.
Customization
Planners and delegates put a lot of value on having the ability to completely custom design their menus and event services. In fact, the Vancouver Convention Centre customizes approximately 80% of its culinary offerings. This is a highly collaborative process with our clients. Many want their event to stand-out and be completely different from others, so we work with them to create completely custom and theme-specific food and drink options.