At the Vancouver Convention Centre, health and wellness is a core value for our team and it is one that we share and promote with many of our clients. But we find from time to time that our clients are looking for inspiration of what they can do to make their meetings healthier.
So, here are our top ten tricks and tips on how to plan a healthier meeting. Feel free to print the infographic below as a reference if you would like.
1. Make drinking water fun and tastier
Our hydration stations come in a range of flavours and always are a magnet for those looking for refreshment.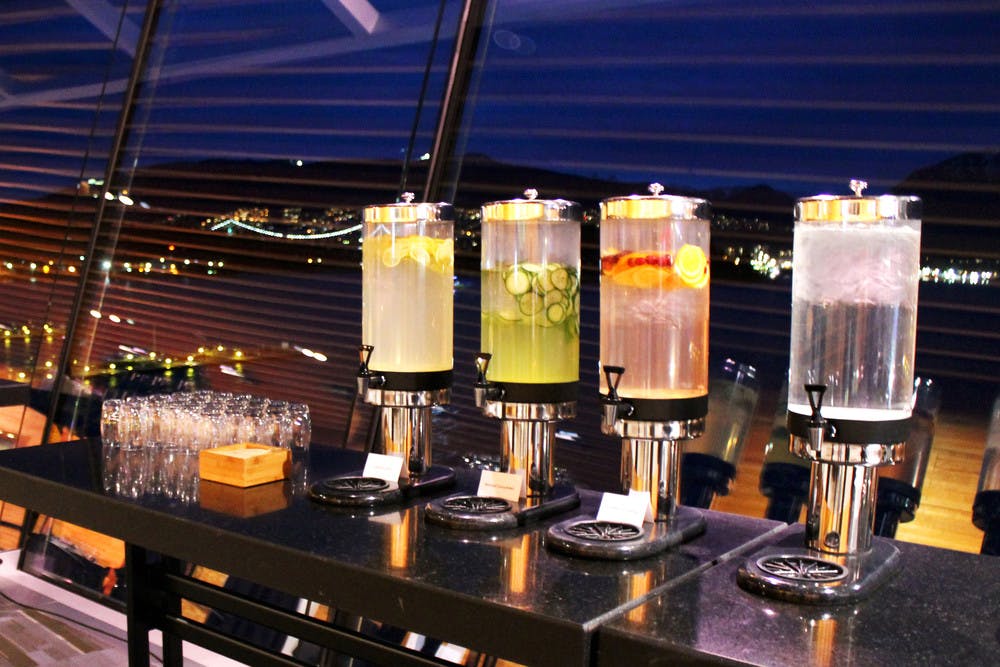 2. Create room to stand
When people stand in a meeting they are more engaged than when they are seated in rows. So, leave space to stand at the back of the meeting. Make it more comfortable by adding a few high top tables to lean on.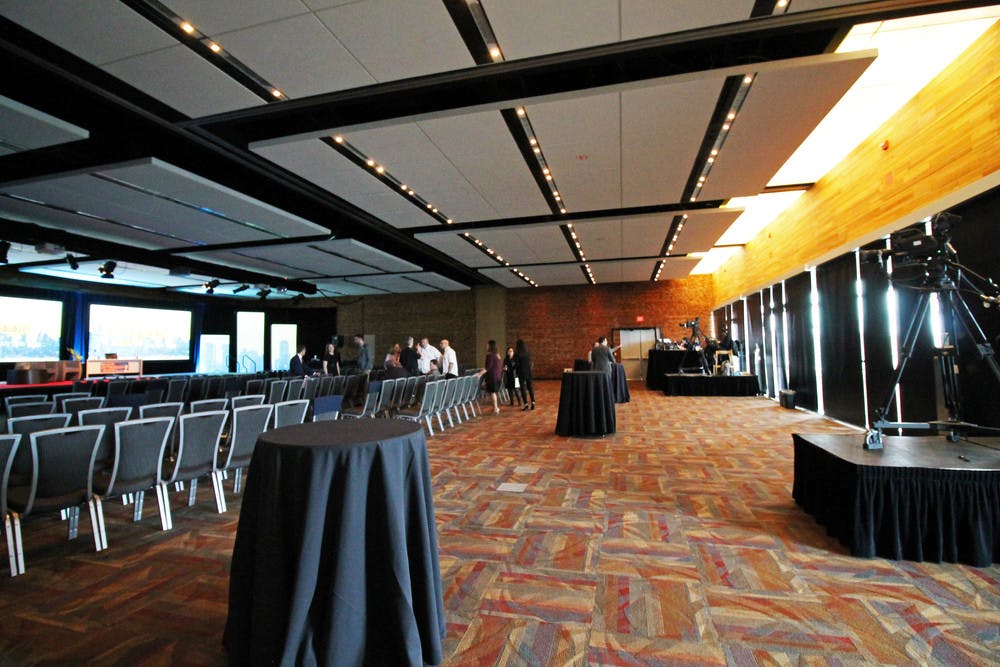 3. Organize a step challenge
In the interest of calorie burning, organize a step challenge for your delegates to promote walking in the Centre and beyond as well as taking the stairs.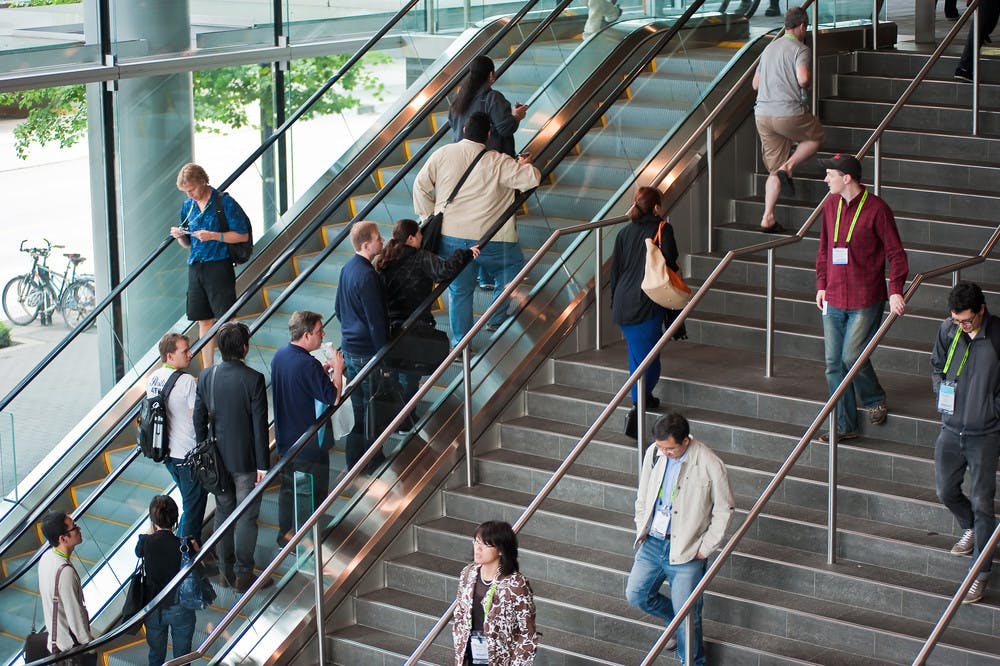 4. Use fresh, local ingredients
The scratch kitchen at the Vancouver Convention Centre allows for the creation of food offerings that highlight the best fresh local ingredients.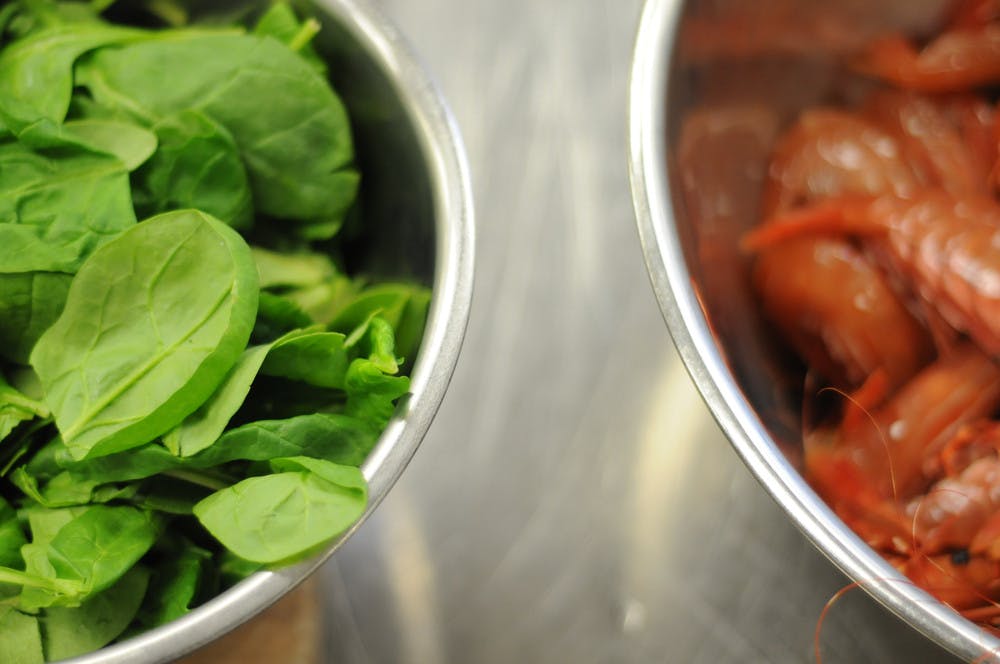 5. Encourage more walking
Host a reception that encourages walking, perhaps with different stations or sponsor activities, as the guests network.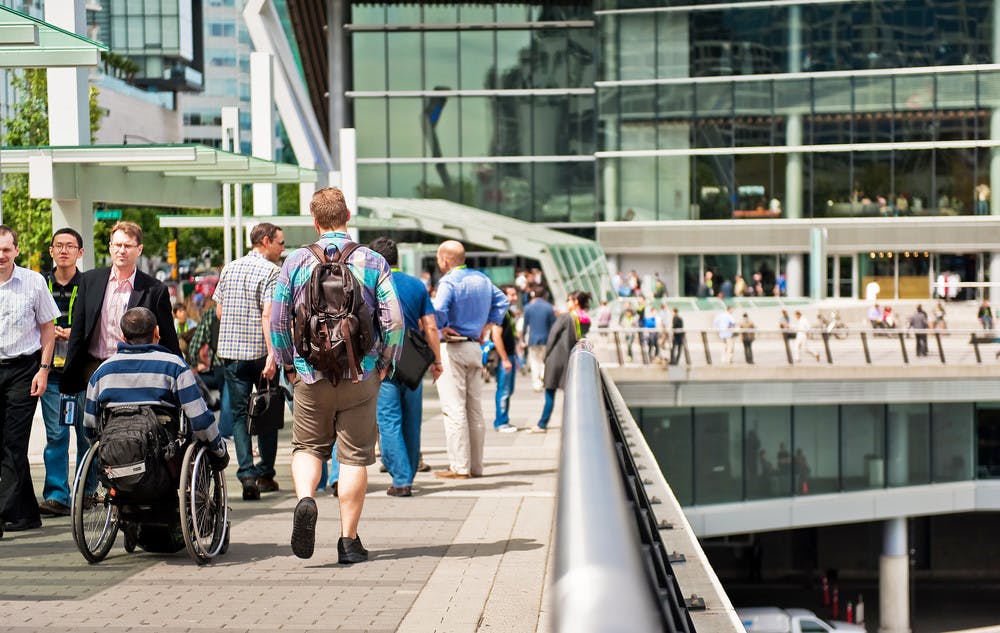 6. Incorporate yoga classes to your program
Add a morning yoga class or community fun-run to the program to engage your delegates in a new way and encourage physical activity.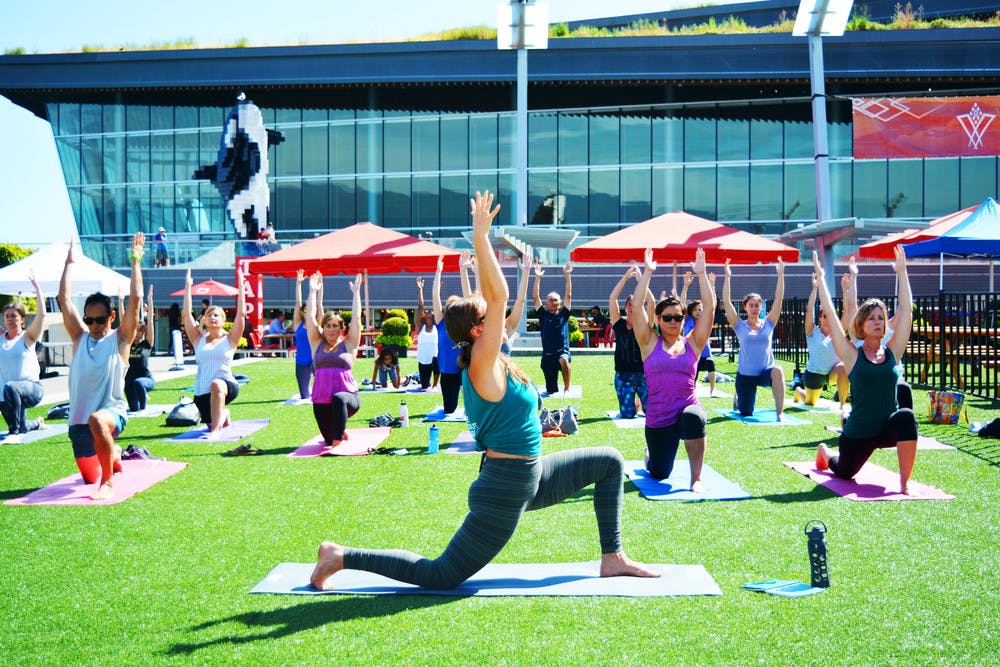 7. Choose healthier options for coffee breaks
Lose the cookies and pastries from coffee breaks and try a custom yogurt parfait or trail mix station instead.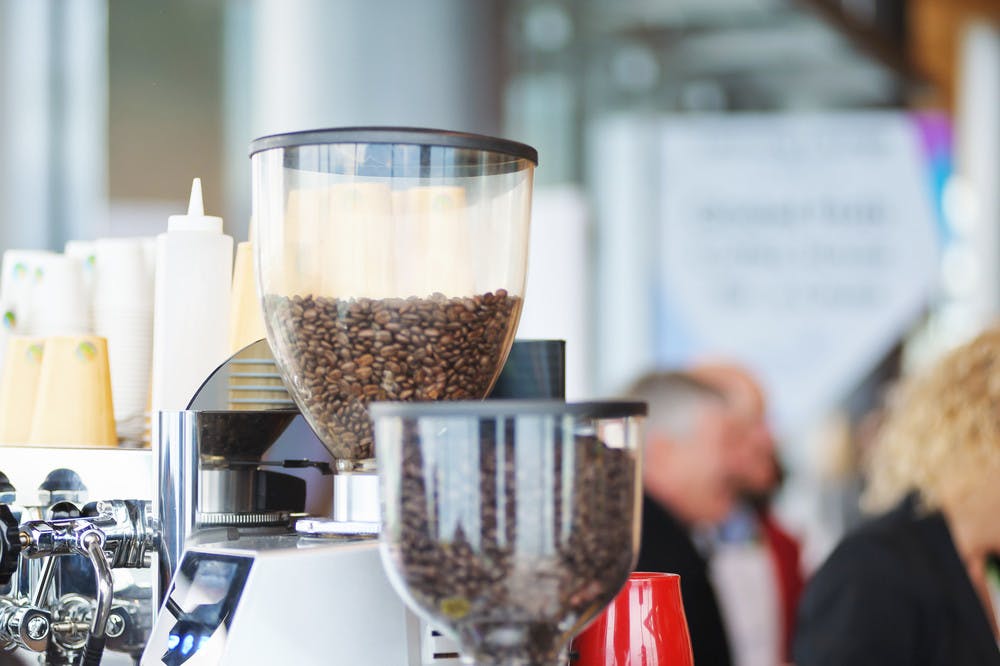 8. Include whole-grain options to your menu
Include a range of healthy options that include whole-grain foods and pastries and low fat/sodium/and sugar offerings.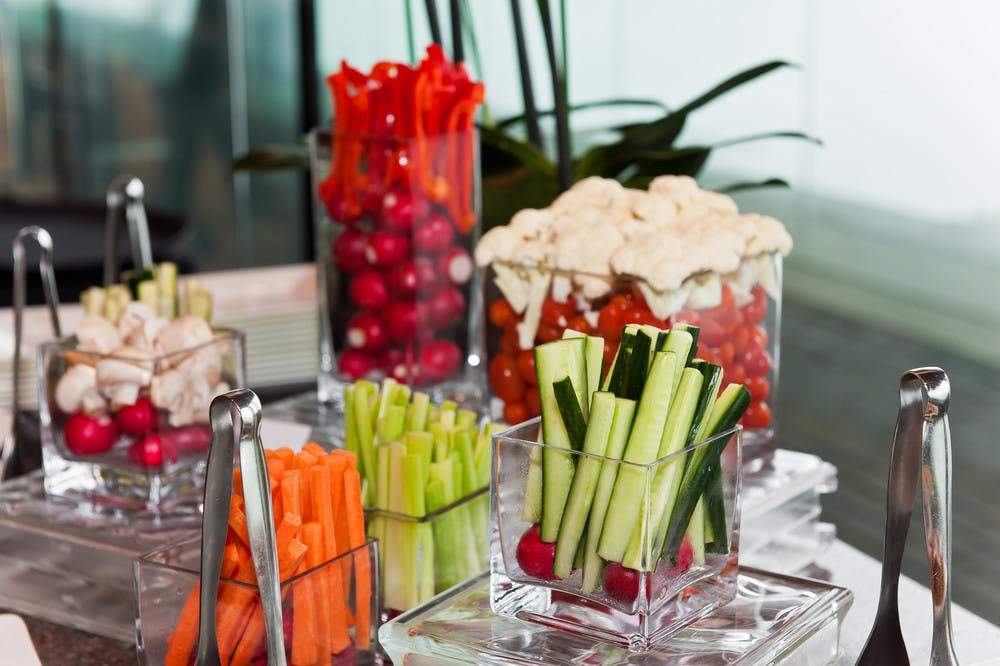 9. Take advantage of the location
The Vancouver Convention Centre is ideally located by the Seawall in a downtown neighbourhood perfect for strolling and exploring, an opportunity to painlessly burn more calories. Grab a walking map from one of our ambassadors or check it out online.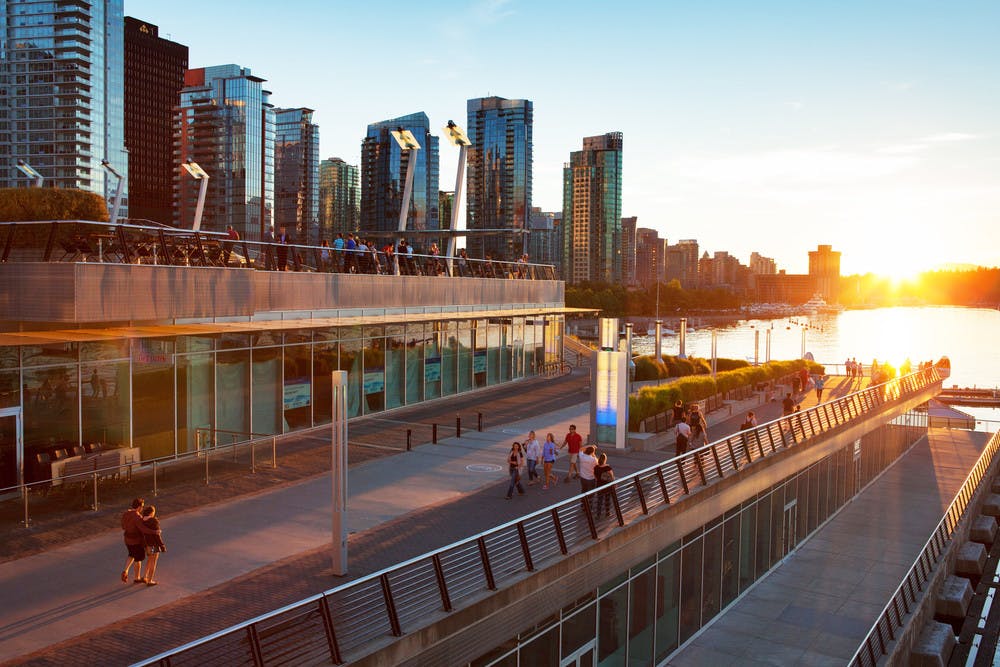 The options are endless, we are happy to work with you to support your healthy meeting ideas.
To be sure, the Healthy Venues concept is an idea whose time has come, given the global epidemic in obesity.
Hundreds of millions of North Americans attend conventions, conferences, trade shows and exhibitions each year and the convention center wants to do its small part in nudging the folks who come to Vancouver for their meetings toward healthier lifestyles.