Every year, Earth Day is an opportunity to reflect on our impact on the environment. At the Vancouver Convention Centre, sustainability is built into the blueprint of our facility. In addition to green building features such as our six-acre living roof, seawater heating and cooling system and waste water treatment plant, we are always looking for new, innovative ways to reduce our carbon footprint.
In honour of Earth Day, we are highlighting some of the sustainability projects we've recently completed at the Vancouver Convention Centre.
New Organic Waste Processors System
In the past year, the Vancouver Convention Centre installed two new organic waste processors which use a combination of heat, agitation and microbes to reduce the volume of organic waste by approximately 70 to 80 per cent. Previously, organic waste would be transported off-site to specialized centres outside of the city. Since the volume of organic waste is much smaller thanks to the new processors, the need for transport and the associated carbon emission is significantly reduced.
'Green' Carpet Refresh
The Vancouver Convention Centre's West ballroom received its first-ever carpet refresh since the building opened in 2009. While many new carpet products can now be recycled effectively, older carpets are harder to break down due to their manufacturing process. With sustainability as our top priority, the Vancouver Convention Centre worked with the team at PAC Recycling to identify and re-home a majority of our old carpet. Of the 21,205 kg (46,756 lb) of carpet removed, over half of it - approximately 32,580 ft2 - was healthy enough for PAC Recycling to collect and move for re-installation at other offices in need.
Beyond diverting challenging materials from landfills, rehoming old carpet eliminates emissions required to produce new products - typically between 7.5 to 8 metric tons of CO2 to create every metric ton of carpet tile. By finding a new home for more than 23,000 lb of carpet, we help eliminate approximately 80 metric tons of CO2.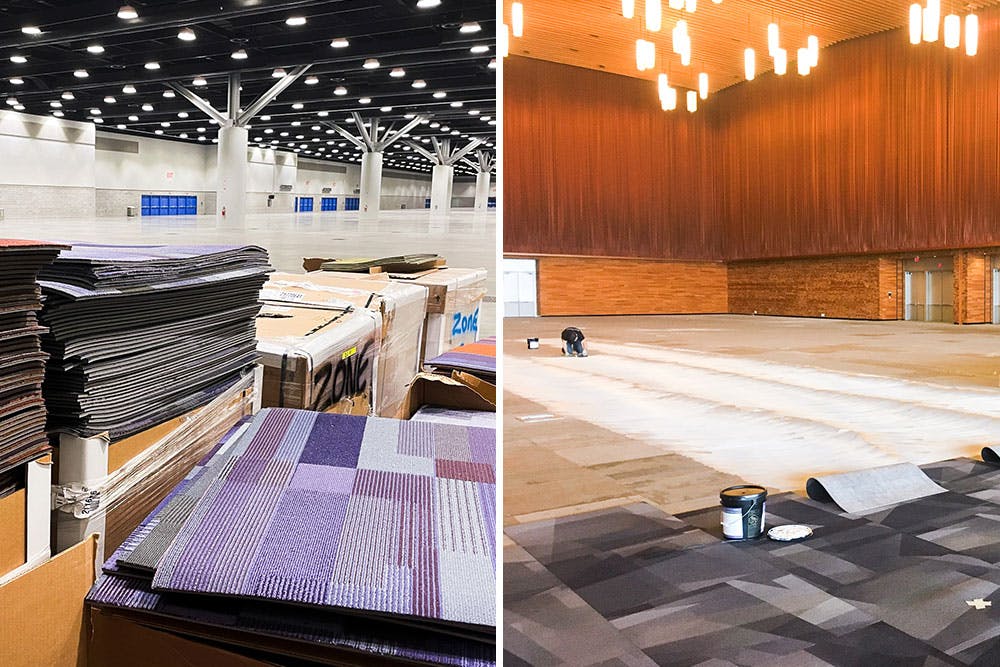 Serving Local
While not new, guests and clients are always surprised and delighted to learn about our exclusive food and beverage partner Sodexo Live!'s commitment to sustainability. This all begins with their scratch kitchen at the Vancouver Convention Centre where nearly everything is made from scratch or sourced locally.
In fact, 70% of Sodexo Live!'s food purchases for clients at the Vancouver Convention Centre is from local growers and producers, including Ocean Wise certified salmon from BC's pacific coastline and flour milled just a few kilometres away. Sodexo Live! also only serves BC wines at the Vancouver Convention Centre, which not only helps support the BC wine industry and provides guests with an exclusively local dining experience but also reduces its carbon footprint compared to wines that have to travel worldwide.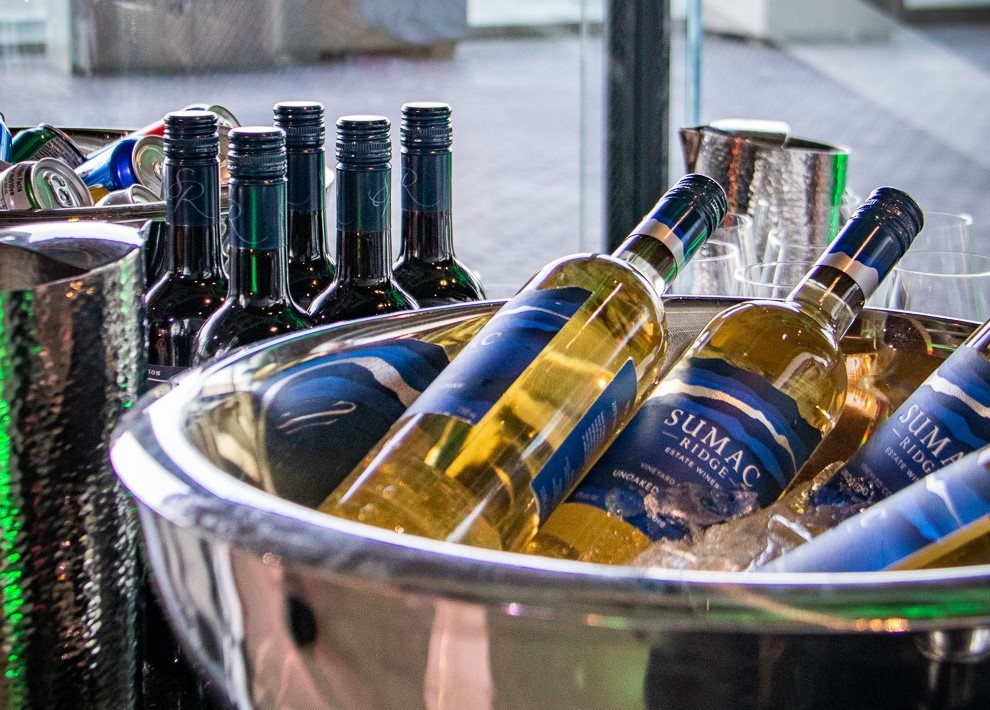 As the Vancouver Convention Centre welcomes back events, we look forward to continuing to improve our sustainability practices and help protect the environment.