When you have thousands of passionate individuals come together made up of world leaders, influencers, journalists, youth, academics and advocates, it's safe to bet that change for good is imminent.
On June 3rd, Women Deliver 2019, the world's largest conference dedicated to the health, rights, and wellbeing of girls and women, will arrive at the Vancouver Convention Centre for the first time. And for four days more than 8,000 attendees and over 80 speakers will meet to drive those efforts forward.
Not only is the opportunity to host Women Deliver 2019 an incredible honour for our province and the Convention Centre, more importantly it provides an unprecedented platform for women, businesses, communities and other groups from our region and beyond to contribute to a powerful global forum for the movement.
As an extension of that, Genesa Greening, President and CEO of the BC Women's Hospital Foundation, believes it will also shine a direct spotlight on the work Vancouver is already doing.
"This is a once-in-a-generation opportunity to further showcase Vancouver to the world and to demonstrate how women are leading the way. I believe that with the planet's full attention, we will attract new partnerships, new investments, and new innovations all stemming directly from the Women Deliver conference."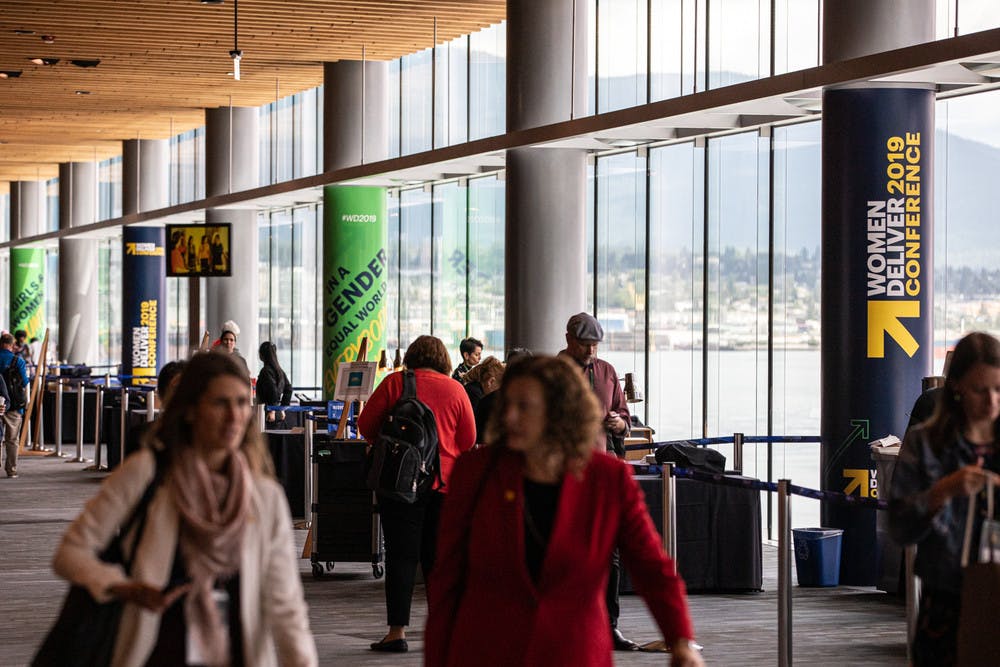 This year's event, which is the fifth Women Deliver conference since originally held in 2007, will focus on different aspects of 'power' – individual power, structural power, and the power of movements, specifically - and how they impact the path towards positive change. And it's through bringing such a diverse group of perspectives and expertise together to collaborate at this scale that Greening believes we can move closer to solutions that bring more power to women and girls.
"I believe no one person, no singular expert, government, or business has the answer. We now live in a world where our problems have become very acute; escalating racial tensions, climate change, income inequality, and a broadening gap between the 'haves' and 'have-nots.' These problems are becoming bigger, not smaller - so they require bigger solutions, and I believe in the power of collaboration."
"We can do more together. We need to stop doing what hasn't been working – otherwise, women will never catch up and achieve anything resembling equity."
The team behind Women Deliver works extensively to explore these problems along with different avenues to effectively address them. For instance, through initiatives like their Listening Tour where they connect with groups from different sectors and regions to gain perspective on current challenges faced and opportunities that have emerged from them, they're able to discover unique approaches to widespread obstacles that can then be shared and applied on a greater scale.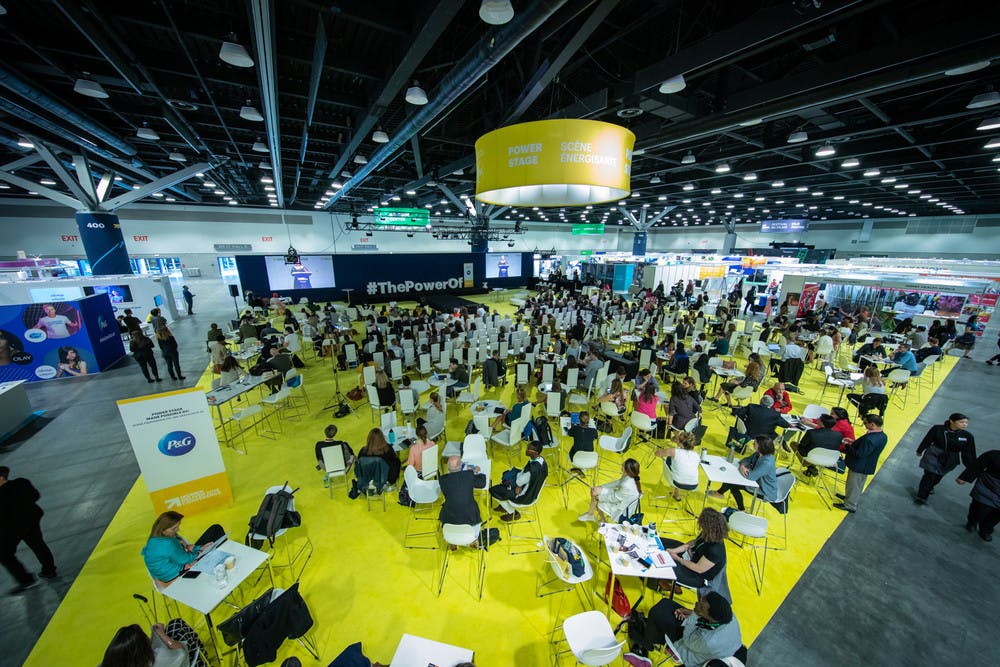 For Claire Smith, the Vancouver Convention Centre's own Vice President of Sales & Marketing and recently a recipient of Smart Women in Meetings' Visionary award, her hope is that Women Deliver 2019 can be a catalyst to generate more conversations in our community and inspire women beyond what's already being achieved.
"One of the most powerful aspects of Women Deliver is its solution-oriented focus. They have a clear goal, and by bringing this group together they intend to make tangible progress towards reaching it. Hopefully this can spark our own local groups and organizations to really consider new ideas and outcomes to more deeply integrate them into their mandate; we can only benefit from a greater spotlight on women's issues and supporting efforts that address them."
Thankfully, Canada has set the groundwork becoming a global leader in supporting women and promoting gender equality at both a national and international level. For Vancouver specifically, a recent report by the City of Vancouver shows that efforts have led to an exceeding of targets for women in leadership roles and hired in under-represented occupations such as engineering, trades and IT. Achievements such as this played a large part in drawing Women Deliver to Vancouver as the next destination for their conference, which were highlighted through the bidding process when Women Deliver first announced that a fifth conference was planned and in need of a host location.
"As part of our bid we specifically wanted to emphasize the amazing work that's being done here; from showcasing the range of specialized medical options and support services we have, to the impressive level of women in leadership roles across industries," Smith describes. "At the same time, we felt it was important to incorporate the challenges we face and describe the impact bringing something like Women Deliver to Vancouver would have in highlighting areas where more support is needed."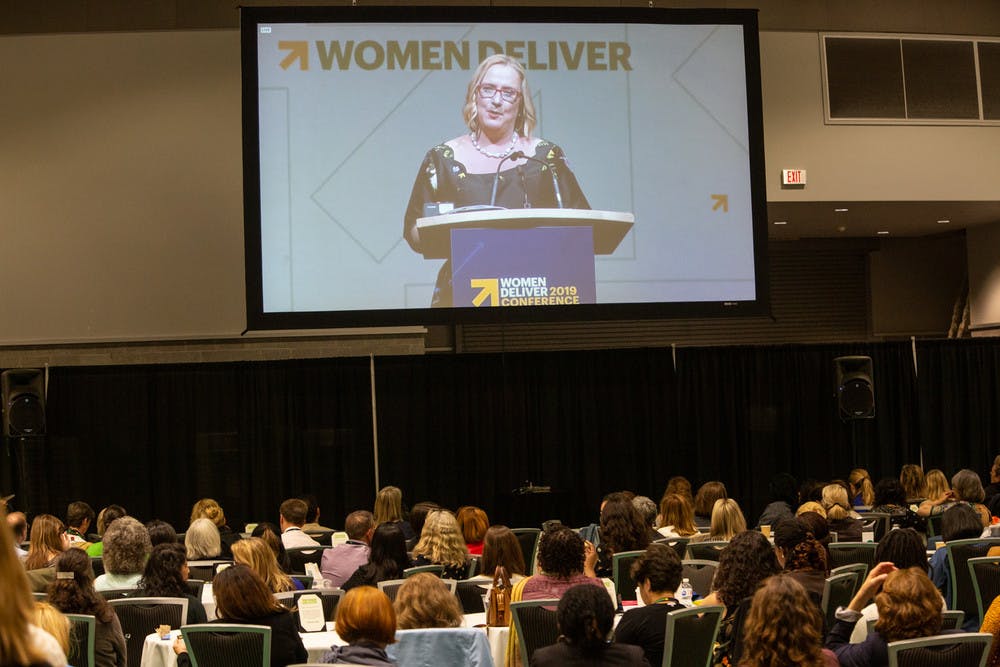 Mebrat Beyene, Executive Director of the WISH Drop-In Centre Society - an organization that works to improve the safety and well-being of women in Vancouver's sex trade - shares Greening's excitement over the chance at collaboration, and sees the presence of Women Deliver and its delegates as an opportunity for advocates who share specific goals to learn from each other and grow in their ability to make impact. "With so many diverse organizations, groups, and funders all in town at the same time, it could be an opportunity to meet others doing the same work and to share best practices or – even – to commiserate and find a friendly ear. For WISH, I hope to find like-minded organizations and compare notes on how others are tackling issues facing sex workers in other parts of the world."
"It's too easy for any of us to remain in our busy, busy bubbles, doing our best to affect change. But, all of us need and must emerge from our bubbles to see what others are doing; discover what's working in other parts of the world; be inspired by change others have managed; be moved by the possibilities of change; and to see ourselves reflected in feminists all around the globe. There is never enough time to stop and regroup; stop and learn; stop and recharge… Women Deliver 2019 could be that opportunity to think and dream big!"
And now that Women Deliver 2019 is coming to Vancouver and through our doors, people are understandably stirred – to be involved and participate, to learn, and to engage others just as driven for the cause.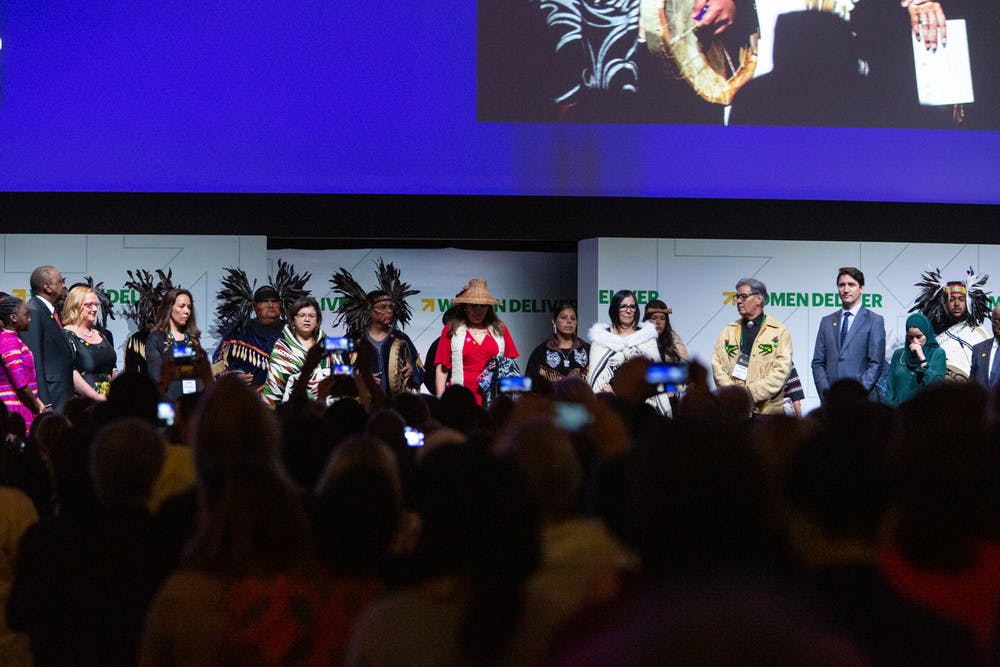 One of the most exciting events taking place during Women Deliver's time here, and the best opportunity for the public to engage with the conference and its delegates, is Culture Night. Taking place on Wednesday, June 5th on Jack Poole Plaza, the free outdoor celebration will bring visitors and locals together to celebrate Vancouver and amplify the movement for gender quality around the world, capped off with a performance by Chantal Kreviazuk and other local artists.
As Greening describes, "Women Deliver has done an exceptional job of bringing in an incredibly diverse, cross-sectoral, and inspirational range of presenters, speakers, and experts. For those passionate about women's and girl's rights and wellbeing, this will be like the Olympics of gender equity."
Considering the global impact the conference will have, and the inspiration and encouragement it provides to those invested in and relying on this movement, the comparison is apt. And come June 3rd, it's just as safe to bet that Women Deliver 2019 will deliver.