In celebration of the 10th anniversary of the Vancouver Convention Centre's West building, we will be looking back on significant conferences and events held here over the last decade and explore the legacy that they've left behind – from impact to our community to progress in industry sectors and more.
How do you capitalize on the momentum of a thriving local industry? Hosting that industry's leading global conference certainly doesn't hurt.
Vancouver is recognized for a great many things – endless natural beauty, effortless livability, flourishing multiculturalism and diversity. But we're also looked at as an immensely successful hub for tech, specifically interactive technology and computer graphics. Between several acclaimed digital art schools, our abundance of creative studios creating content enjoyed by global audiences, and the seemingly endless stream of eager upcoming talent, it's easy to see why Vancouver is acknowledged as an influential and leading force in the industry.
And it makes sense, considering the rich landscape that has been established to help technology-focused businesses succeed here. Catherine Warren, CEO of the Vancouver Economic Commission (VEC), credits Vancouver's ability to stand-out globally to the resources and support available within the city as well as its attractiveness to international talent. "Vancouver's 3 T's – time zone, tax incentives and continuously growing talent pool – are what keeps the investment flowing. Feeding into the talent pool are some of the highest-ranked schools and training institutions in the world, both in the content creation and software engineering spheres."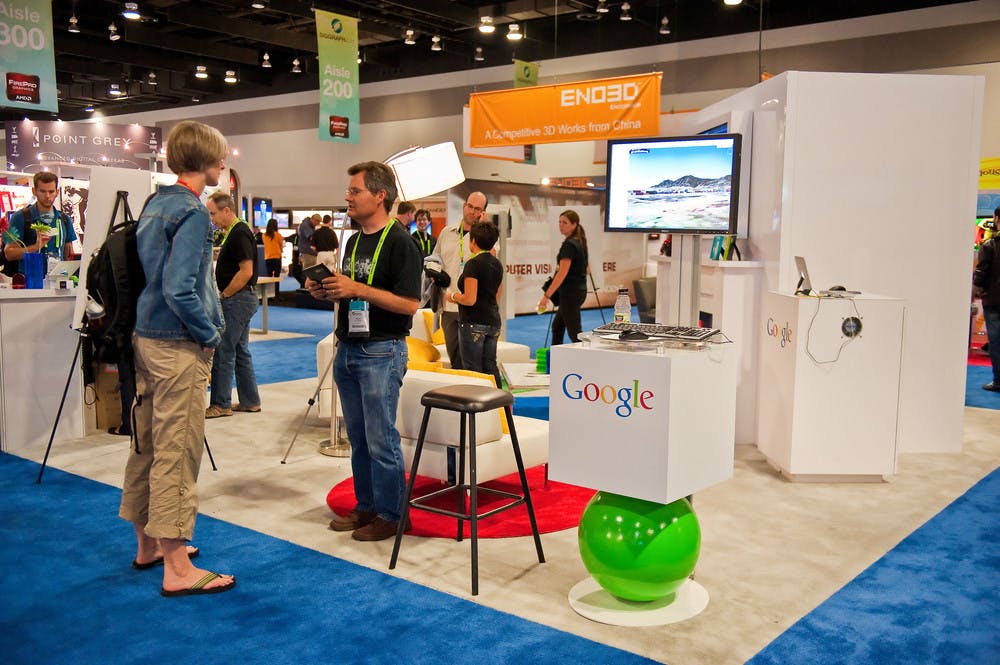 In fact, according to the VEC, Vancouver is the number 1 animation and visual effects cluster worldwide and has created tens of thousands of jobs while contributing billions in direct GDP for the city's economy. And our mark on the industry has become difficult to miss considering the pedigree of work made by talent from across the province - blockbuster movies such as Spider-Man: Into the Spider-Verse and hugely successful video game franchises like FIFA and Gears of War have all been completed or extensively worked on by studios here.
So then what better way to amplify that talent and our potential than by bringing SIGGRAPH to British Columbia to connect our local industry to a global network and showcase our unique talent to thousands of other professionals from around the world? Short for Special Interest Group on Computer GRAPHics and Interactive Techniques, SIGGRAPH held its first conference in 1974 with 600 in attendance and has since developed considerably. After 45 years and the emergence of a second yearly conference, SIGGRAPH Asia, it is now the definitive event for the industry and its professionals.
You can then imagine how exciting it was in 2008 when the Vancouver Convention Centre was selected as the venue for SIGGRAPH 2011 and become the first city outside of America to host the main conference since its conception.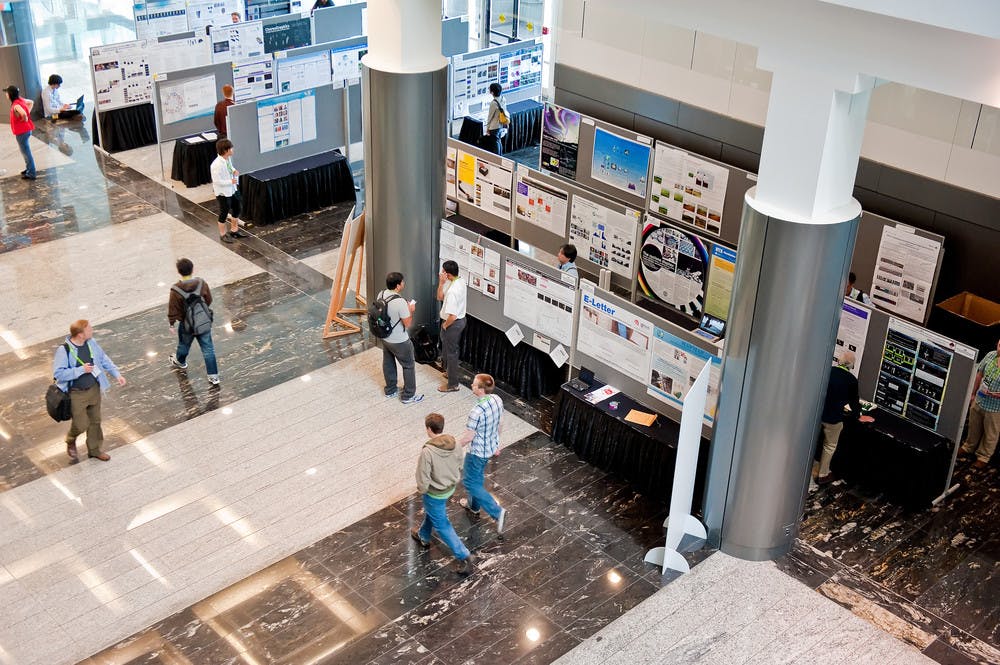 As a knowledge-driver for creators, an innovation showcase, and a powerful international networking platform, SIGGRAPH has incredible impact. Each year, you'll find a plethora of opportunities to learn and engage: demonstrations of emerging technologies, courses led by a wide range of experts, a variety of discussion and debate panels, and even festivals that celebrate that year's achievements in digital arts.
According to SIGGRAPH 2011's Conference Chair Peter Braccio of the Monteray Bay Aquarium Research Institute, our city was recognized for having a flourishing and diverse local industry that reflected the entirety of what SIGGRAPH represents.
"Vancouver was a top choice as a host city for SIGGRAPH because it has a strong base in the primary SIGGRAPH communities: arts, academics, film production, gaming, VFX, research, and more. It is both an international and an entrepreneurial city that creatively blends urban and natural environments."
With over 15,800 artists, research scientists, gaming developers, filmmakers and students representing over 74 countries set to attend, the massive 2011 conference put an incredible spotlight on Vancouver's thriving industry to the world.
"It reinforces our industry in so many ways by bringing together studios, talent and production under one roof," CEO of Vancouver Animation School (VANAS) Mario Pochat details.
That benefit is especially valuable to students who are looking to find work and begin their career.
"For our VANAS students, SIGGRAPH allows them to meet the digital entertainment industry at a global scale. They get to meet with international studios in-person, attend behind-the-scenes sessions to learn about the latest productions, and pinpoint opportunities to help jump start their careers."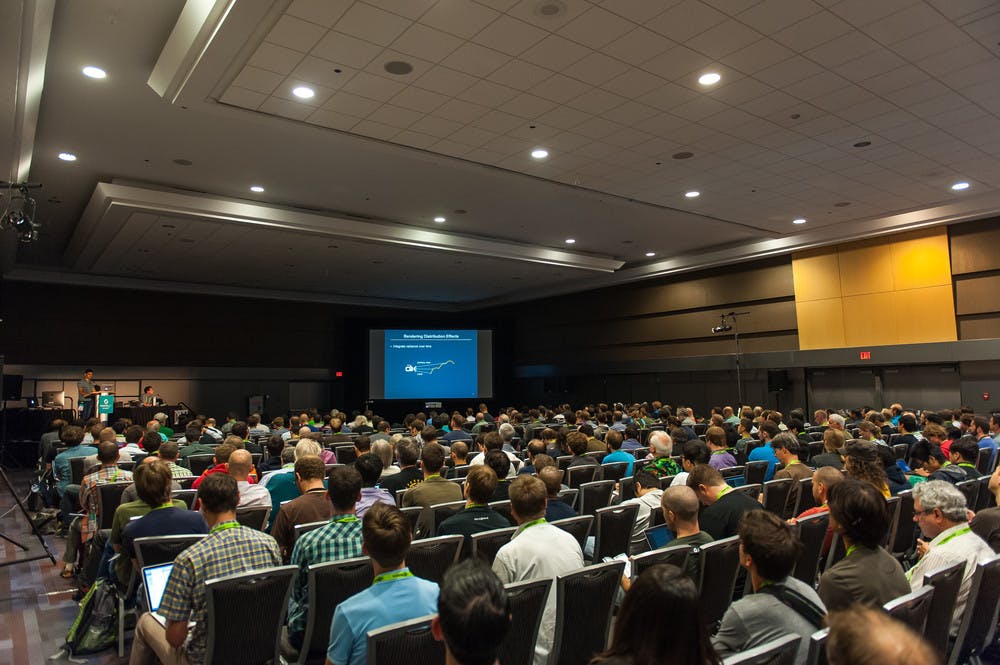 And 2011 wouldn't be the only chance for our talent to shine, as the conference returned to the Vancouver Convention Centre twice since – in 2014 and again recently in 2018 (with 14,000 and 16,500 in attendance, respectively) – and has remained the largest convention held here to date. Together, the three conferences have brought in over $100 million in direct spending to the local economy while also introducing thousands of individuals and businesses to British Columbia for the first time.
"SIGGRAPH returning twice since 2011 means that as a host city, Vancouver was able to continue attracting both local and international attendees," details Warren. "Hosting decision-makers from all over the world gives us the opportunity to highlight the benefits of doing business in Vancouver and attract international talent. Having access to the best creators and technologists in the business means our local talent can continue to learn and grow and be inspired."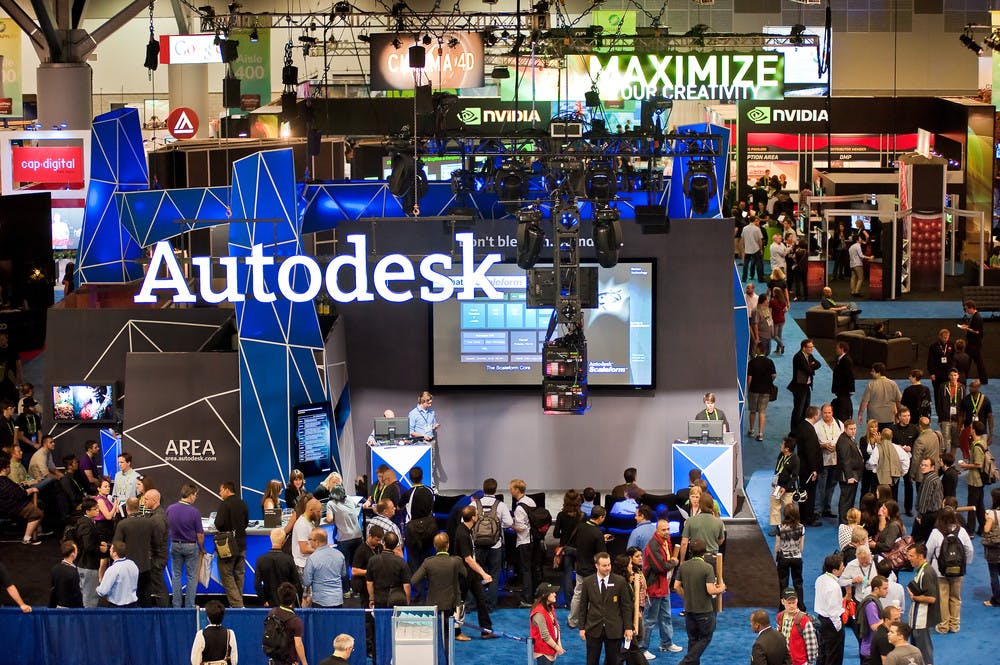 And it couldn't come at a better time. According to Warren, Vancouver has seen significant growth and diversification across all digital entertainment sectors since 2011 (with the visual effects and animation industry nearly tripling in size in that time). Of course that development isn't because of SIGGRAPH's recurring presence in our city over the last ten years, but it certainly hasn't hurt.