In celebration of the 10th anniversary of the Vancouver Convention Centre's West building, we will be looking back on significant conferences and events held here over the last decade and explore the legacy that they've left behind – from impact to our community to progress in industry sectors and more.
You'd be hard-pressed to find someone without fond memories of spending time at their local Christmas craft fair. How could you not? They're festive, fun and give a special sense of community while showcasing an eclectic spread of traditional treats and wares.
For Circle Craft and their annual Christmas Market which has called our facility home for over thirty years, those familiar sensations take place on a much larger scale.
A Vancouver tradition for over four decades, the event has run for 46 years and has become a staple for Canadian artisans and local craft-seekers. Originally held at The Cultch in East Vancouver, the event has grown immensely making its way to the Convention Centre in 1987 - first in our East building and then in our West building - bringing in an even greater mix of new and old participants from across the country.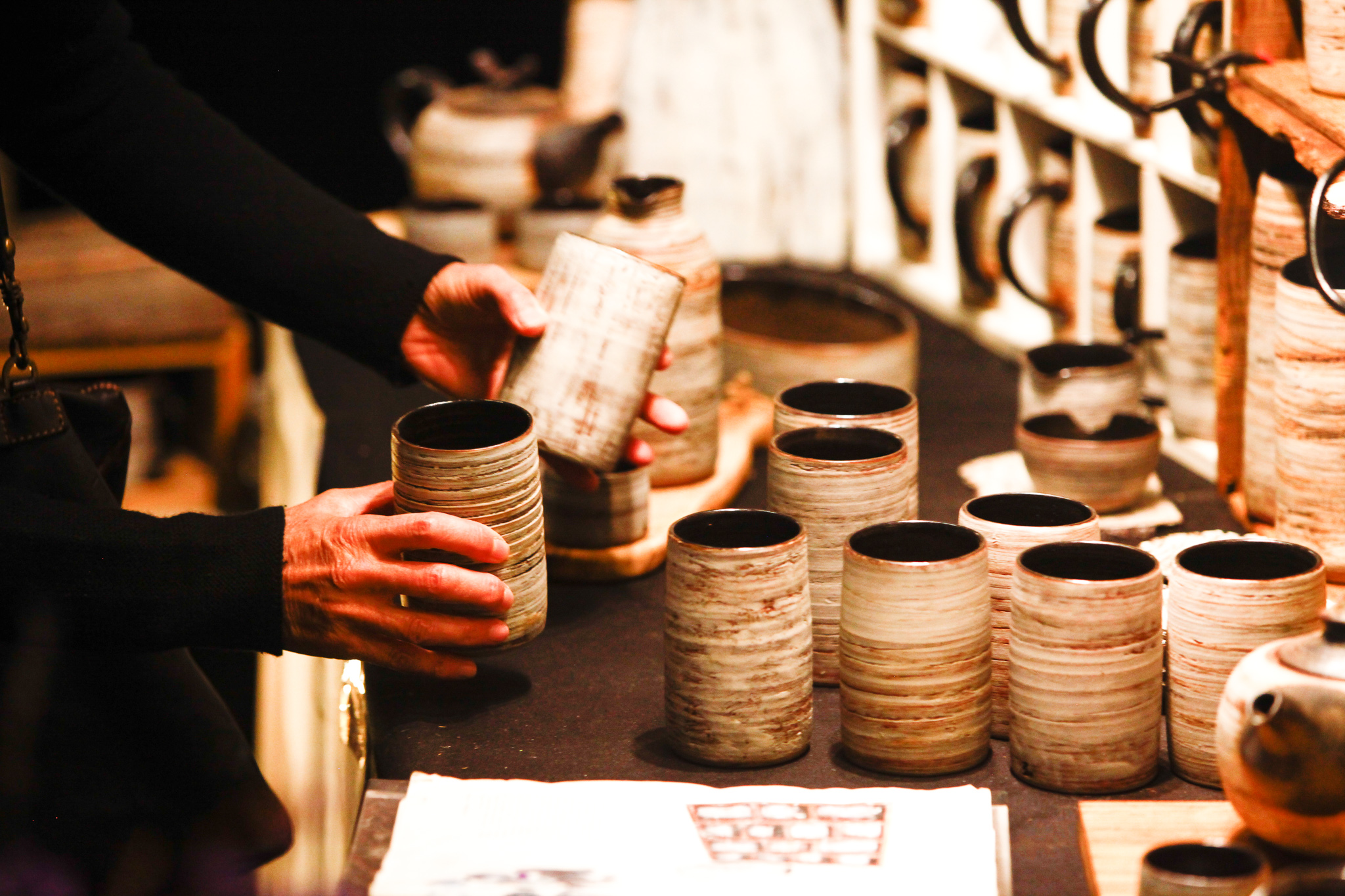 Not only is their Christmas Market a great way for locals to discover an incredible array of independently-made goods – everything from clothing to home comforts to delicious food and drink – at its heart, the yearly event is an opportunity for creators to showcase their passion for what they make as well as grow their businesses.
Rossanne Clamp, Show Producer for Circle Craft, has seen the Christmas Market grow extensively through eight years with the cooperative but says the focus is still squarely on elevating its artists.
"Our whole business is made to support artists. They come in from all across Canada – we have about 60 percent from BC and 40 percent coming from out of province – and through the Circle Craft Market we can help them make a living off of their craft."
This year's Market, on now through to Monday, November 11th, features over 320 exhibitors from communities in British Columbia and all across Canada, with over 60 of them exhibiting for the first time.
One of those first-time exhibitors is Elen Danielle, a textile artist and designer with over fifteen years of experience creating. She sees Circle Craft and the Christmas Market as a platform for growth.
"I've been a fan of [the Circle Craft Christmas Market] for a long time, so I decided to apply last year and have been working with them ever since. The Circle Craft family is so great for networking and being introduced to new opportunities."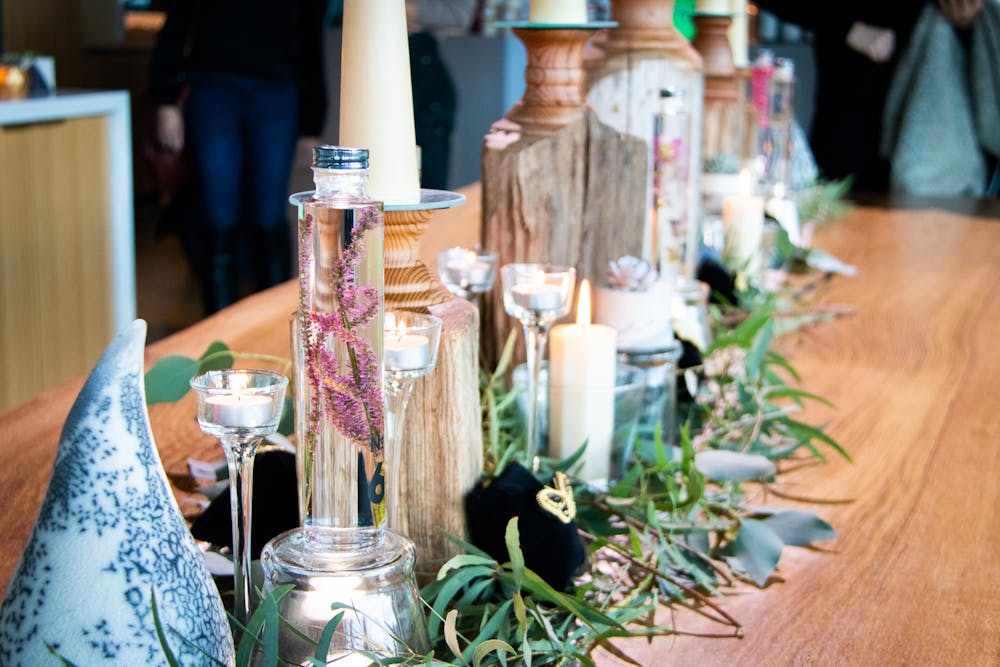 Similarly, for Kyle Cooper the founder of BLINK Chocolates and a member of Circle Craft since 2013, the event has been a great way to tap into the Vancouver craft community directly.
"Being from Vancouver, I'm really thankful to Circle Craft [and the Christmas Market] as it's helped me cultivate a home audience through talking to and engaging with locals. They help hometown vendors like me get exposure in their own market."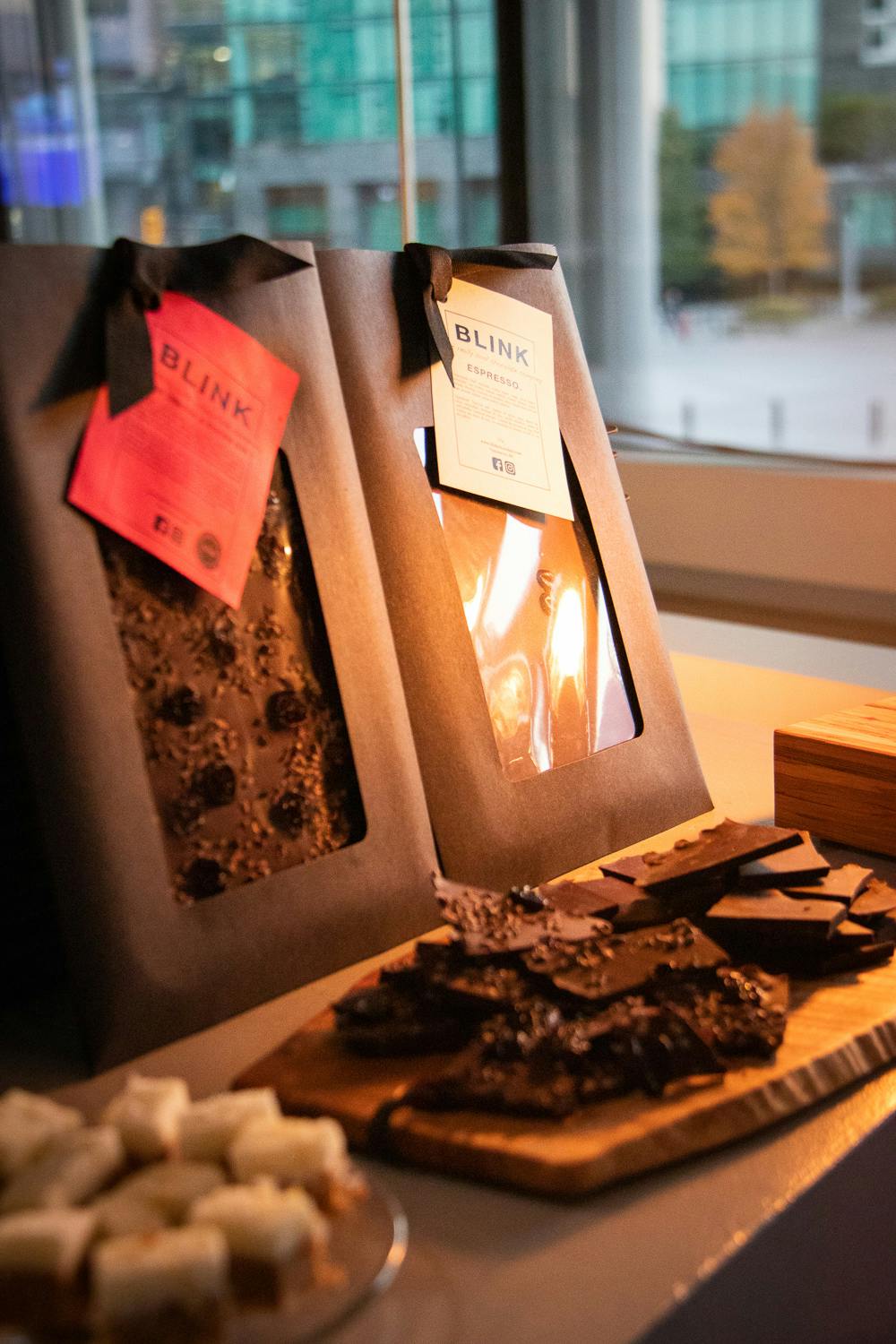 And it's quite a bit of exposure; every year the Market draws in approximately 45,000 attendees who wander through our Exhibit Halls which have been transformed to reflect all of the creativity and festivity that emanates from the vendors and their art.
One of the best parts of the Market is the chance to have face time with the artists themselves, and discuss what they do and what inspires them. Throughout the event there is also a variety of demonstrations to view, entertainment and plenty of delicious food to try.
So whether you're looking to get into the mood for the holidays this year, in search of some stunning new items for yourself or for gifts, or simply just feel like showing up to support local artisans and their work, there's a lot to take away from the Circle Craft Christmas Market. And at the very least, it's a chance to relive that familiar Christmas craft fair comfort.