By: Claire Smith, Vice President of Sales & Marketing, Vancouver Convention Centre
It's the start of a new year! We're kicking off 2018 by sharing some trends we think will shape the industry into a fresh, innovative and successful one this year.
Less Formality
One of the growing trends that we are seeing is that planners and delegates prefer less traditional formats. For example, they want more interactive meeting spaces or living room formats. This trend also applies to food and beverage. Planners are requesting a wander-around/hybrid of buffet dinner and reception with action stations, tapas and buffet presentations for the guests to enjoy; with a more interactive or lounge-style atmosphere.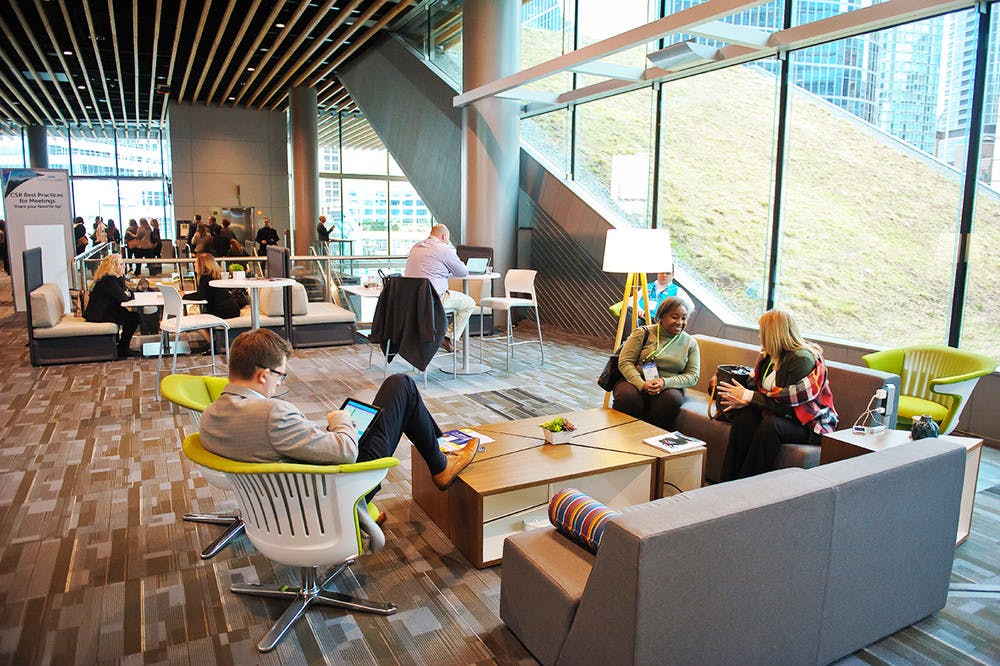 PCMA Convening Leaders, Vancouver
Public Engagement
Planners are looking for more meaningful ways to incorporate public and community engagement into their conference and meetings. From opening up the trade show to the public for a day to hosting public seminars, organizations are able to advocate their cause while leaving an important educational legacy. Essentially, we will see more planners overlay the public in what were typically private events.
An example is the recent International Urogynecological Association conference hosted in Vancouver. Organizers held a free Public Forum on Pelvic Floor Health where regional experts spoke about important health issues affecting women.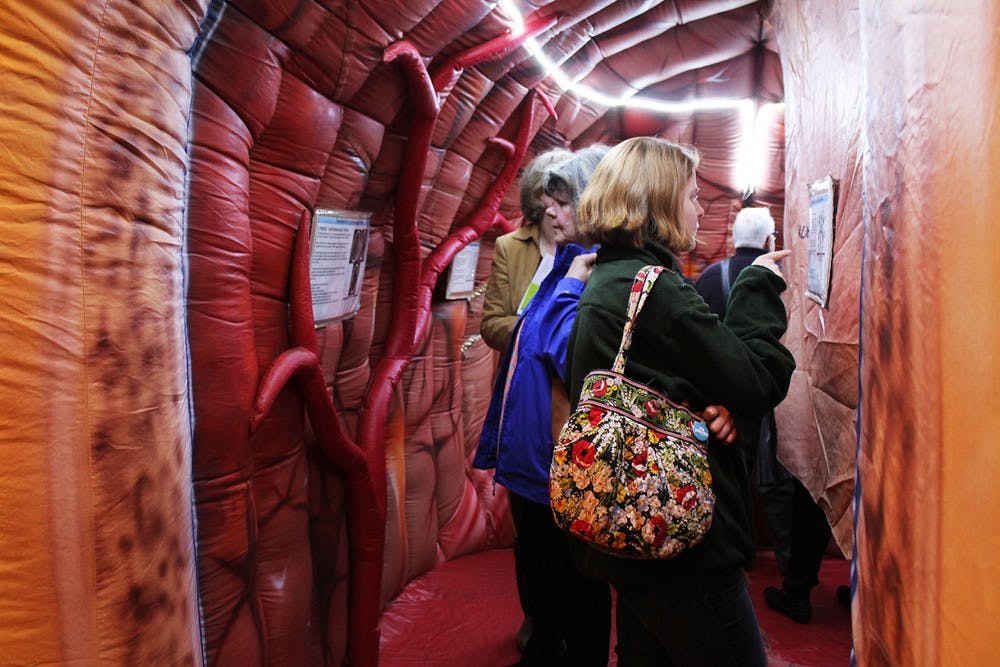 American Association of Neurology (AAN) Brain Health Fair.
Purposeful Networking
Attendees are looking for more informal ways of connecting with one another, but do not want to leave it up to chance. Often they will go to a conference with an expectation to have a great conversation or learn something new from someone during a session or coffee break…but this does not necessarily happen. With this in mind, we feel platforms like Brain Dates will become more prevalent.

Brain Dates were created by E-180 and first introduced at C2 Montréal. Brain dating is an online matching platform that connects attendees with like-minded people. All you have to do is put in an offer to talk to people about a specific topic and those interested could book time with you to share ideas around that topic. Brain dates do not require a meeting room, speakers, podium or audiovisual; just half hour, face-to-face interactions for people who want to discuss issues that are important to them.

We also know that people are becoming more and more starved for time. Hoping that someone will show up at your trade show booth or that you will bump into someone like-minded is not necessarily the best use of time. By creating casual, yet slightly formalized, opportunities to connect people around a topic of mutual interest, they can be much more productive.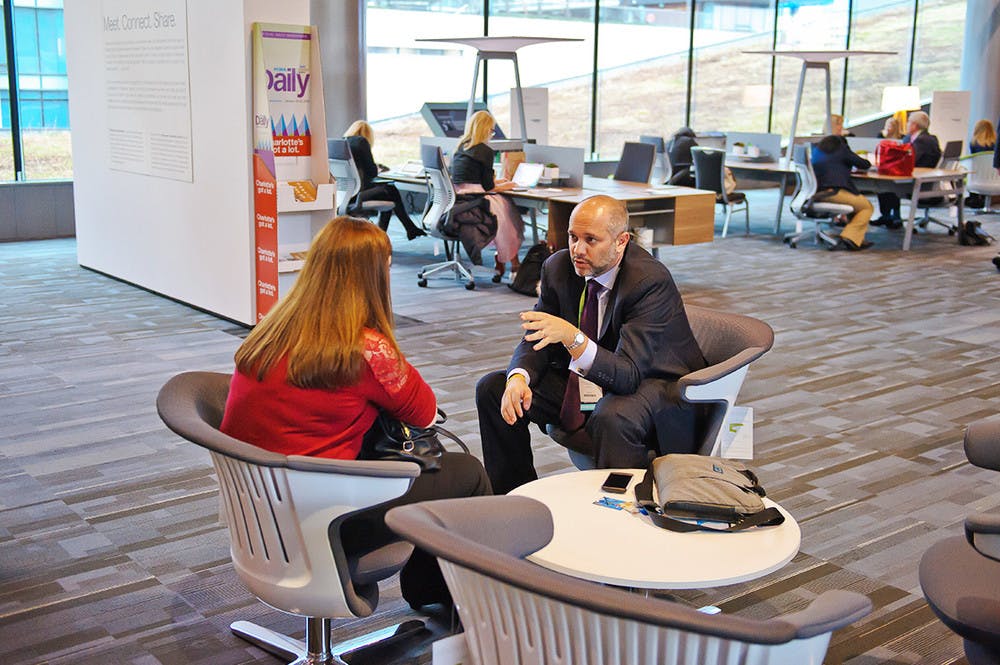 PCMA Convening Leaders, Vancouver
Integration of Health and Wellness
Health and wellness will become even more important and planners will be integrating purposeful activities that promote well-being in their events. This includes meditations, group activities and competitions, as well as standing sessions.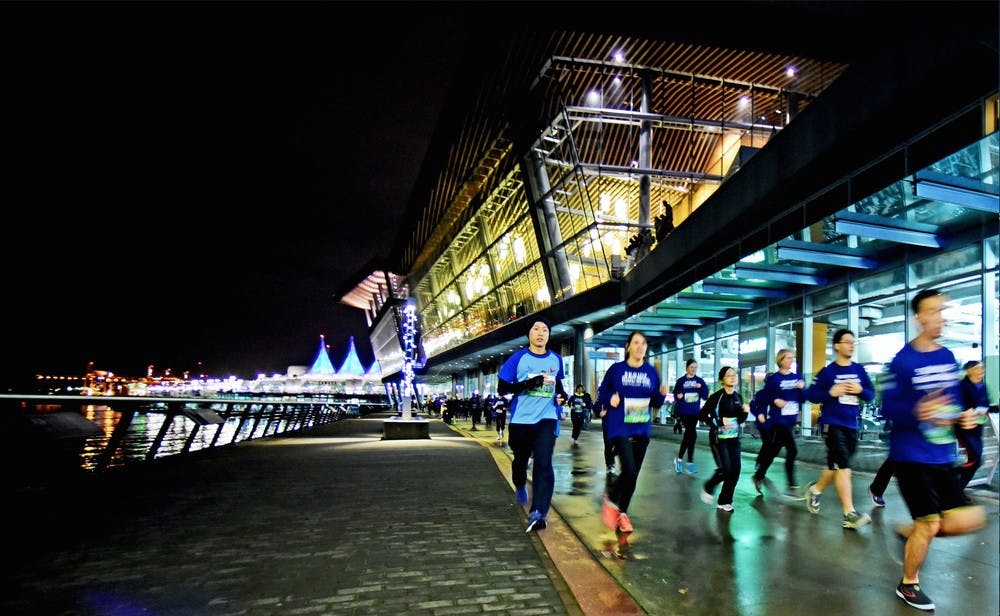 World Diabetes Congress 5K@IDF 2015 (Photo: International Diabetes Federation).

Debates are Back
We know that attendees enjoy counter points of view. Debates are coming back, but not formal ones. It's a new debate that provides content that depicts two views. This was implemented very successfully by Singapore MICE Forum this year.
Pop-Ups
These are temporary interactive areas that keep events fresh and inventive for attendees. Pop-ups could range from food trucks to surprise retail environments to sponsor promotions.
Heightened Security
In light of world events and tragedies in the past year, safety and security will undoubtedly be heightened in the planning and execution of events. Planners, delegates, venues and other suppliers will all be sensitive to this topic in the new year.